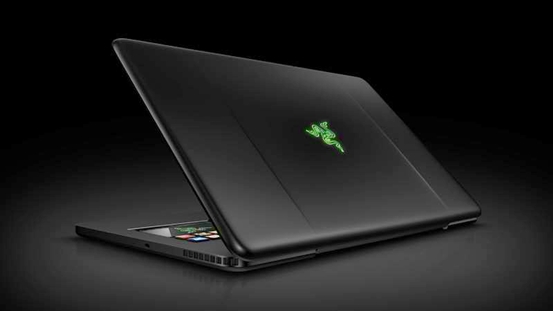 Razer, the gaming peripherals company, has just moved on to become a laptop maker as well.  The company just unveiled the Razer Blade, touted as the world's first "true" gaming laptop.  The Blade is thin for a gaming laptop, coming in at only 0.88 inches thick.  Despite the slim profile, however, it manages to pack impressive specs:  2.8GHz Core i7-2640M CPU, GeForce GT 555M graphics, 2GB of GDDR5 video memory, 17.3-inch LED 1920 x 1080 full HD panel, HD webcam, 8GB of RAM, three USB ports (one 3.0), HDMI-out and 60Wh integrated battery.
What makes the Blade a true contender for the best gaming laptop crown is the 480 x 800 LCD trackpad that can be used as a multitouch-enabled input device or as an additional display for in-game info when a mouse is used.  There are ten buttons above the LCD trackpad that can be customized in terms of appearance and function.  This user interface was seen before in the Razer Switchblade concept device.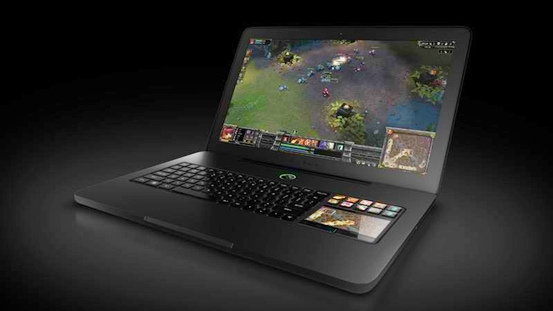 The price? About Php120,000 ($2,799).  It will be available in the US fourth quarter of this year.  As to availability in the Asia-Pacific including the Philippines, the people from Razer advised me to wait until the launch in the US has been evaluated.
Razer Blade Specifications
2.8GHz Intel® Core i7 2640M Processor
8GB 1333MHz DDR3 Memory
17.3″ LED Backlit Display (1920×1080)
NVIDIA GeForce GT 555M with NVIDIA Optimus Technology
2GB Dedicated GDDR5 Video Memory
Built-in HD Webcam
Integrated 60WhBattery
320GB 7200rpm SATA HDD
Wireless Network 802.11 b/g/n Compatible
16.81″ (Width) x 10.9″ (Depth) x 0.88″ (Height); 6.97lbs (Weight)
httpvh://www.youtube.com/watch?v=H2Nbn4bjf6s