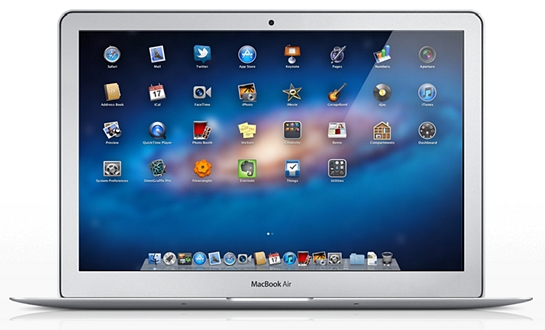 Apple has been silently working on an update to its operating system.  The company just released a developer preview version of the upcoming OS X Lion 10.8 codenamed Mountain Lion.  The current version is 10.7.
What has changed? A lot apparently.  According to the guys from The Verge who were able to test the preview build of Lion 10.8, the OS is decidedly a major update, not just a polished version of 10.7.  Here are the major features of Mountain Lion:
 Apple OS X Lion 10.8 "Mountain Lion" Features
Notification Center
Messages
Airplay Mirroring
Game Center
iCloud
Chinese-friendly features
Calendar
Notes
Reminders
Sharing / Twitter
Gatekeeper
What's notable about these features is that they bring more iOS features to OS X.  Notification Center, for instance, looks and works very much like the Notifications bar in iOS 5.   Messages, on the other hand, is integrated with iMessages in iOS and has an interface that's similar to the iPad's messaging UI.  Airplay Mirroring is also a feature lifted from iOS, but this works on Apple TV so this may have no use in the Philippines for now.  Game Center is also compatible with iOS games apart from the games on the Mac App Store.  Notes is also from the iPad app, and there's now sharing functions all over Mountain Lion much like what we see on iOS.
A major update on Mountain Lion is Gatekeeper, a setting that restricts the systems to run only apps that have been signed by trusted developers.  This is an answer to the problem of malwares.
Here's a video from Apple showing the major features of Mountain Lion.
httpvh://www.youtube.com/watch?v=DoR08T26IPU