There's a movie called The Fifth Estate based on the story of Wikileaks and its founder Julian Assange.   The trailer for the movie has been released recently. The movie was made by DreamWorks and screenplay was based on two books: Inside WikiLeaks: My Time with Julian Assange at the World's Most Dangerous Website and WikiLeaks: Inside Julian Assange's War on Secrecy.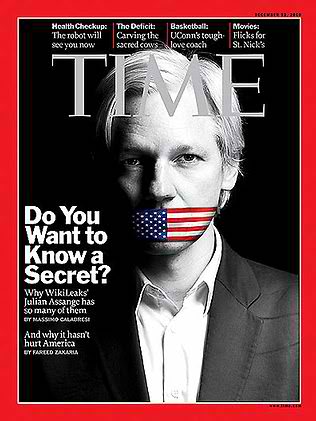 The actor who plays Julian Assange is Benedict Cumberbatch, the guy who plays Sherlock Holmes in BBC's Sherlock and the guy we also saw in the latest Star Trek movie. The portrayal of Cubmerbatch as Assange is really convincing. The trailer covers scenes showing how Wikileaks started and the release of footage from Apache helicopter killings in Baghdad. It also shows a scene depicting the publication of classified documents from Afghanistan. The movie shows the relationship between Assange and his former spokesperson Daniel Domscheit-Berg.
Here is the trailer for The Fifth Estate:
httpvh://www.youtube.com/watch?v=ZT1wb8_tcYU
Assange himself does not like the film. He attacks it and calls it a massive propaganda against WikiLeaks. We have to watch the movie to see why he calls it as such but based on the trailer so far, it is painting WikiLeaks in a good light. Whatever the reason for the movie, at least it appears like it's going to be entertaining.