Smart Communications announced its partnership with the world's leading community driven hospitality company, Airbnb. The two companies offer a complete and convenient travel experience for Filipinos.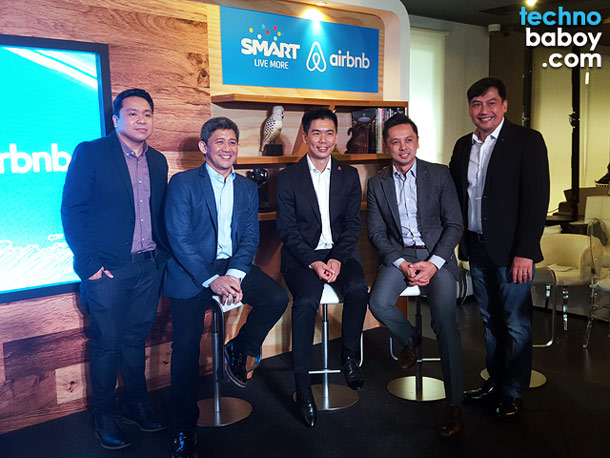 "We're excited to help bring yet another digital innovation closer to more Filipinos nationwide, this time with a global pioneer in travel accomodations, Airbnb. As more Filipinos, particularly the younger ones, find the time and resources to travel around the country and abroad, we are providing them convenient access to million of the most unique accomodations around the world, through our partnership with Airbnb…" said Ariel Fermin, EVP and Head of Consumer business at Smart.
Get PHP 2,500 Discount on Airbnb
From October 29 until January 2016, Smart subscribers can avail of a PHP 2,500 discount for any Airbnb booking with a minimum spend of only PHP 8,000. All you need to do is just text SMARTAIRBNB and send to 2855 and you'll receive the promo code. The discount is limited to once per registered Philippine user, but is open to all past and first time bookers. You have to make the bookings by March 31, 2016 and date of travel must be between October 29 and December 2016. You may visit (Airbnb.com/smart) if you want to check out the terms and conditions.
Airbnb
Founded in 2008, Airbnb disrupted the travel industry by connecting travelers who are looking for unique and affordable accomodations with local hosts who welcome travelers into their homes. Be it a room, apartment, a castle, an igloo or a tent (yes, I saw one on the app), Airbnb connects travelers in more than than 34,000 cities and more than 190 countries.
For more tech-centric news and reviews, please follow us on Facebook (facebook.com/TechnoBaboy), and Twitter (@technobaboy). We'll do our best to keep you up-to-date.