Google recently announced it's next software version, Android P. Developer preview released for Pixel smartphones.
Android P
With Oreo barely out on devices, Google releases the developer preview of its next software, Android P. No dessert-based name has been chosen as of yet (pineapple?). The new OS will focus on enhancing user experience, as well improving performance.
Also Read:
Take note that the release is a developer preview, meaning its in very early stages which can and will still change as they further develop it.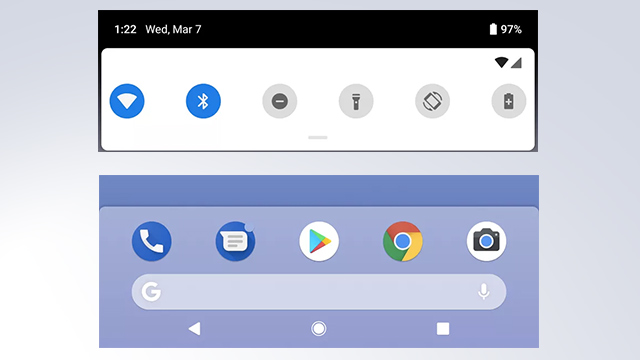 Here are some notable visual highlights:
Android P will have support for the notch, meaning that trend won't be going anytime soon. Manufacturers and app developers can adapt hardware and software to take advantage of the display notch. Some aesthetic changes, such as clock placements, are also in place to accommodate it.
The quick settings panel has a looks cleaner, making it easier to identify with the more straightforward rounded icons.
The Pixel Launcher has a shaded dock, making it look more like a dock again. The old one is transparent, and without the app drawer button. Like before, you swipe up from the bottom to access the apps drawer. And most used apps will be presented at the top once your inside.
Notifications has a new look. It is also enhanced to allow for inline replies.
Rounder aesthetic. More colors. Corners are rounded throughout the UI, giving it a friendlier look.
A new font is used called Product Sans. According to the source, this was used on the Pixel's branding.
Android P looks to focus more on polishing the user experience, going with a cleaner and friendlier design aesthetic. Along with enhancing the UI, Google also adds improvements in performance as well as security.
For more information about the developer preview, you may go to developer.android.com.
For more geek-centric news and reviews, please follow us on Facebook (facebook.com/TechnoBaboy), YouTube (TechnoBryan), Twitter (@technobaboy), Instagram (technobryan), and Google+ (technobryan). We'll do our best to keep you up-to-date.
[Source: The Verge, Android Central; Images: The Verge]