When leading global technology company vivo released their V20 series which packed industry-leading innovations like 5G capability and eye-autofocus technology, they were also releasing the first smartphone to be equipped with the highly-anticipated Android 11 operating system (OS), particularly the vivo V20 (by the way, be sure to to check out our V20 review).
What is Android 11?
Android 11 is the eleventh major release of the world's most popular OS which powers about 2.5 million active smartphones worldwide. The latest OS enables Android 11-capable devices like the vivo V20 to be equipped with easier messaging management, enhanced predictive messaging and voice control, seamless smart home support, wireless android auto access, and fortified device security.
Convenient messaging and enhanced voice control
With Android 11, all conversations of the user, regardless of the messaging application, will be grouped together and found in one section of the lock screen and notification log. Moreover, Android 11 users can now continue conversations from supported messaging apps while multi-tasking with "Bubbles".
Users will also benefit from smarter text prediction technology and more intuitive voice control artificial intelligence (AI) which can also be accessed offline — an unparalleled feat in the industry as most voice-controlled AI require internet access.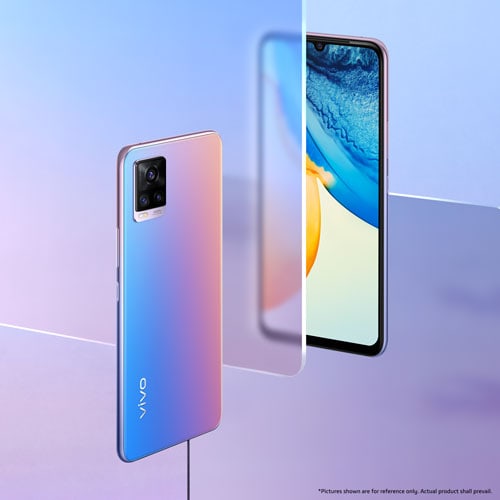 Seamless and wireless integration
Android 11 also boasts of hassle-free device integration to allow users to maximize and connect with all their other devices with Android support. This means that users with an Android 11-powered smartphone can easily control their smart home devices and even their car's infotainment system natively and with minimal clicks.
Top-notch security
With concerns on cybersecurity growing – especially this year when most people have been working and learning from home – Android 11 developers made sure to beef up software security options, allowing users to control which data each app can access.
Device capability
While the latest OS was developed for Android devices, it is not compatible with all Android-powered smartphones. An OS with these advanced features can only be maximized by innovative and powerful smartphones such as the vivo V20.
This latest addition to vivo's flagship series packs a powerful processor — Qualcomm Snapdragon 720G for the V20 — which utilizes Android 11's technology to effectively power the smartphones' industry-leading features like the V20's flagship-standard 64MP rear camera and 44MP selfie camera with industry-leading autofocus technology.
With the advanced technology of Android 11 and the powerful and innovative features of the vivo V20, users will definitely stand out and #BeTheFocus.
The Android-11 equipped vivo V20, along with the V20 SE and V20 Pro are available through Shopee, Lazada, and all vivo concept stores and kiosks nationwide. To learn more, visit vivoglobal.ph