Here's how to add heart or love effects on Facebook Messenger.
Facebook has added a new effect on Messenger called love effects. The new effect adds fluttering hearts to your messages. Its a great way to dress up the text you send, especially during these times.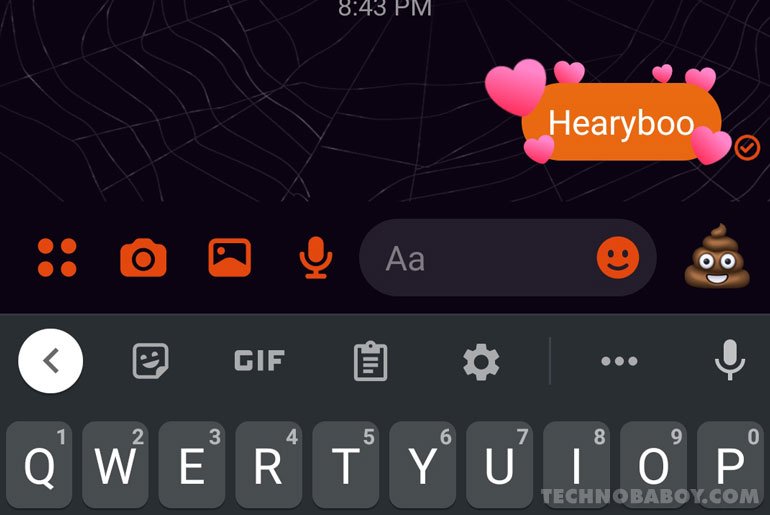 How to add heart effects on Facebook Messenger
The process is just like other Facebook Messenger effects. On the app, create a new message or open an existing conversation. Take note that the heart effect only applies to text. It doesn't work on emojis or images. And apparently, it is not yet available for everyone.
In the message box, type your message you want to apply the heart effect to.
Tap on the Sticker button on the right side of the message box.
Go to effects.
Choose the heart effects.
And that's it. You'll see your message with hearts all around.
The heart or love effect is a great addition to existing effects gift, fire and confetti. The social media network is most likely to add more, as usage increases.
Facebook has been busy adding new features to Messenger. The most recent addition, Vanish Mode, makes messages disappear after its read. Unfortunately, the mode is not yet available in the Philippines at the time of this post.