Samsung's new The Sero, the world's first rotating TV, is now available in the Philippines.
In this era of content consumption with a mobile-optimized experience, Samsung has yet again revolutionized TV how you want it to give the social media generation a new way to take their content to the next level.
The Sero has an auto-rotating screen that can switch between portrait and landscape modes through remote control, the SmartThings app on mobile, and Bixby voice command. The feature is perfect for content creators and consumers who want to optimize their viewing experience depending on their preferred type of content. The Sero's Tap View feature lets users connect their iOS or Android phones and watch their favorite content on the 43-inch display.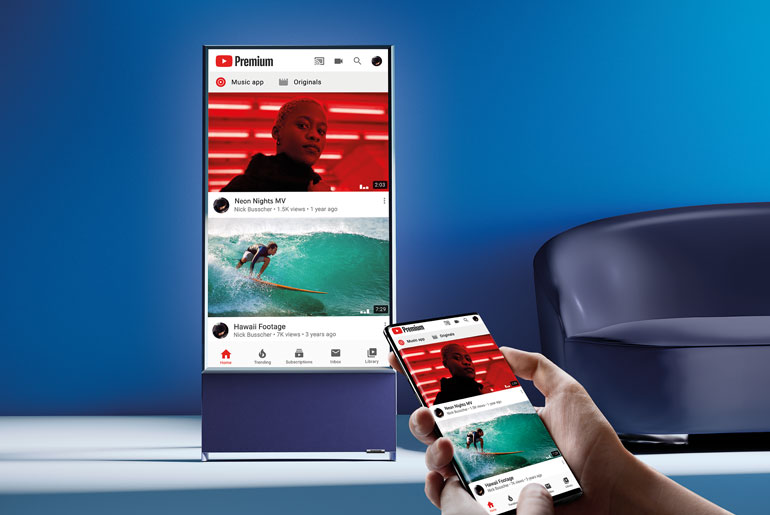 Enjoy an exceptional sound experience while watching live streams and TikTok videos with The Sero's powerful 4.1ch 60W Front Firing speakers. These are embedded with base-enhancing woofers that are great for various low-frequency sounds.
Making photos and videos more eye-catching is The Sero's Real 4K Resolution with AI Upscaling, which upscales picture to 4K quality. This saves content creators the trouble of zooming in on smaller phone screens to see the tiniest details.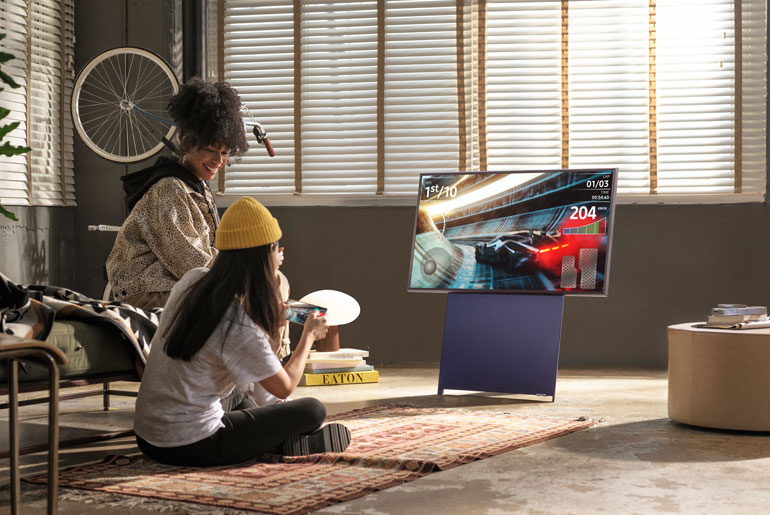 On top of the impressive audio-visual features, The Sero can be a unique interior piece thanks to several ambient screensavers options on Portrait Mode, such as Clock, My Photo, and Cinemagraph. Users can also effortlessly move the TV from one room to another thanks to The Sero Wheel accessory.
ALSO READ: Samsung's The Frame lifestyle TV opens virtual doors to renowned museum the Louvre
These features make Samsung's The Sero the perfect TV for social media-savvy content creators and consumers who are looking for a creative breakthrough. The mobile compatibility and versatility of the two viewing angles, among others, offer new perspectives that will give users next-level content experience.
The Sero is priced at Php 74,999 and is available in authorized Samsung dealer stores. Purchase this one-of-a-kind TV from November 1 to 30, 2021, and get a free Galaxy Tab A7 Lite plus 6-months of HBO GO and 1-year subscription of Viu Premium.
For more information, visit www.samsung.com.ph.