A motorcycle rider was in a coma after his smartphone exploded and caused him to crash into a post on a highway in the Philippines, authorities said Monday.
Jhonelle Paches was traveling along Quirino Highway in San Jose Del Monte, Bulacan province, on Sunday morning when his phone suddenly burst into flames, according to a police report. The explosion made him lose control of his motorcycle and hit a post on the side of the road.
A traffic enforcer Sharwen Ching-Tai found Paches unconscious at the scene with a burnt smartphone near him. He was rushed to a hospital with brain hematoma and third-degree burns. "Pumasok sa isip ko nag short yung phone niya nagkaroon ng paso ang dito niya, dahil sa cellphone na napaso nawalan ng control yung driver," Ching-Tai said.
(I thought his phone shorted out and he got burned, because of the cellphone that burned, the driver lost control.)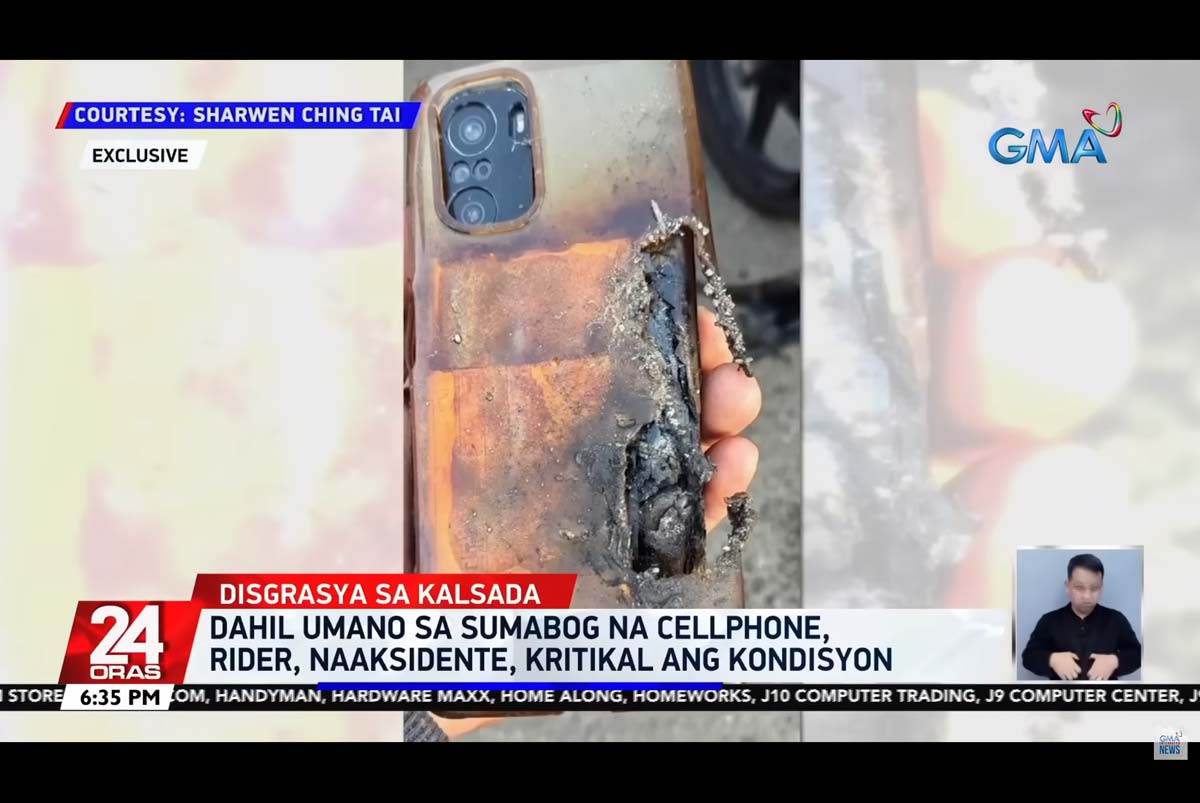 His sister, Jhonalie Paches, said he remained in critical condition and thanked the public for their financial and moral support.
One possible reason for the explosion is overheating, which could have been caused by several factors, including the weather (extreme heat), sweat getting into the device, and/or overcharging from either a power bank or a charger.
As to what model the phone is, we can't say for certain. The brand and model were not mentioned, but the camera module does look familiar.
Smartphone explosions are rare but not unheard of. In 2017, a man in Indonesia died after his phone exploded while charging. In 2016, Samsung recalled millions of Galaxy Note 7 phones after reports of them catching fire or exploding.
For those who want to send aid to Jhonelle Paches and his family, you may do so via the accounts found on this link.
Via: GMA News
Featured image from Facebook