Huawei is treating Android users in the Philippines to two new handsets, the Ascend D1 quad XL and Ascend G600.  Of these two, the Ascend D1 quad XL is the more attractive handset, not necessarily because of its looks but because of its specs. It's the flagship phone from Huawei and we should expect nothing but a good set of specs. The Ascend G600, on the other hand, is a dual-core mid-range phone that also goes by the name Huawei Honor 2.
The Huawei Ascend D1 quad XL features a 1.4GHz HiSilicon HI3620 quad-core processor, a 4.5-inch HD display from Toshiba with 1280×720 resolution, an 8-megapixel rear camera, a 1.3-megapixel front camera and a powerful 2600mAh battery that promises about 15 hours of talk time or 500 hours of standby time. The Ascend D1 quad XL is said to offer 30% more battery power than the industry average.  The handset adjusts power consumption according to usage needs. The Huawei Ascend D1 Quad XL is not only great on display, it also aims to please in the audio department with it's a Dolby Mobile 3.0 Plus sound enhancement and Audience earSmart voice processor. For your storage needs, the handset has 8GB internal storage that's expandable via microSD slot.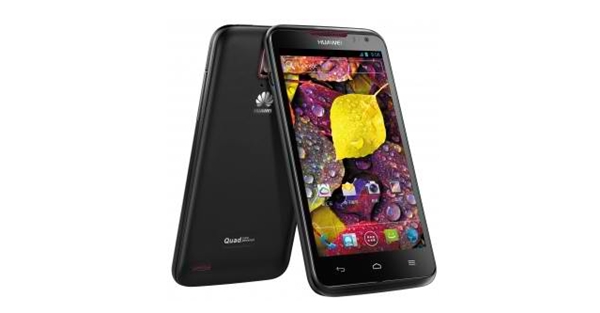 The The Huawei Ascend D1 quad XL is not bad in the design department either.  It sports a clean, streamlined design that's said to be inspired by sports cars.  It's slim, with a thickness of only 11.5mm and is also light at only 145 grams.  The handset will run Ice Cream Sandwich out of the box but a Jelly Bean update should be available in the future.  The price of the The Huawei Ascend D1 quad XL is not yet known but it's going to be below P20,000 according to a source, which should make it an affordable high-end phone.
The other new handset from Huawei is the Ascend G600 which is also known as the Honor 2.  It also sports a 4.5-inch IPS HD LCD display but it has a lower 960×540 resolution and a lower 1.2GHz Qualcomm dual-core processor.  The rest of the main specs include 768MB of RAM and 4GB internal storage1930mAh Li-Polymer battery provides more than 15 days of standby time.  These are quite modest compared to the specs of the The Huawei Ascend D1 quad XL but it's a mid-range phone so that's certainly acceptable.  The lower price also justifies the lower specs.