Brother Philippines is offering value and reliability through its multi-function centre (MFC) printer offerings, perfect for home and office use.
Super High Yield Models
Even the company's entry level MFCs have super high yield printing capacities and other functionalities. It offers households (especially those with students) more convenience and value. MFCs combine the functions of a printer, fax machine, scanner, and copier in one space-saving device. The range includes the DCP-J100, the DCP-J105 and the MFC-J200 InkBenefit series models that can be had starting at PHP4,950.
Brother's Inkjet models' in particular are low costs units with a huge 2,400 page yield based on standard ISO print speed. And that's on top of additional functionalities such as scanning, copying, and wireless connectivity.
Refill Tank System MFCs
Brother also has a comprehensive line of Refill Tank System MFCs. The range includes the DCP-T300, DCP-T500W (with wireless networking capability), the DCP-T700W (with wireless networking and ADF for legal size documents) and MFC-T800W (with fax, wireless networking and ADF features). The new Brother Refill Tank System series has low-cost ink bottles with an enormous 6,000 page-yield (A4 paper) for black ink, and 5,000 page-yield for the three color ink bottles for only PHP390.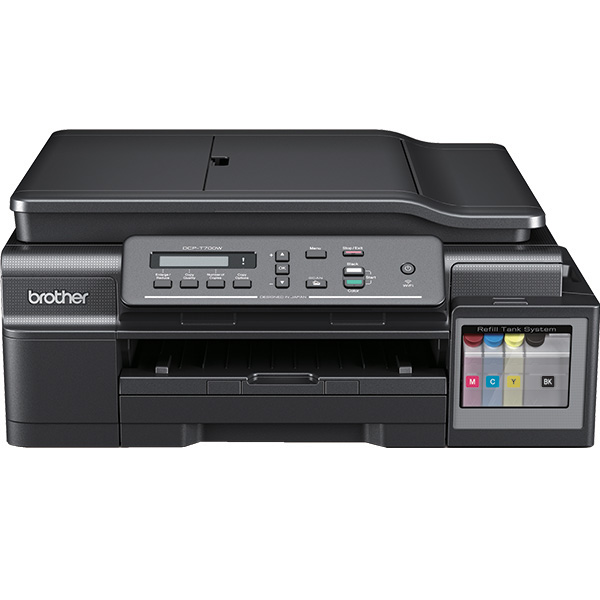 The Brother Refill Tank System have print speeds of up to 11 monochrome and 6 color pages per minute. It also has a high 100-sheet capacity as well.
Availability
All these models are available at Brother's authorized dealers nationwide. They come with a one-year standard warranty, plus a one-year extended warranty (or 30,000 pages, whichever comes first, for the Refill Tank System). All machines are also supported by Brother Philippines' Customer Service Center located at the ground floor of Marajo Tower in Bonifacio Global City, Taguig.
For more tech-centric news and reviews, please follow us on Facebook (facebook.com/TechnoBaboy) and Twitter (@technobaboy). We'll do our best to keep you up-to-date.