Huawei Mate 10 series offer extra features for business-minded people. Perfect for productivity, mobility and convenience.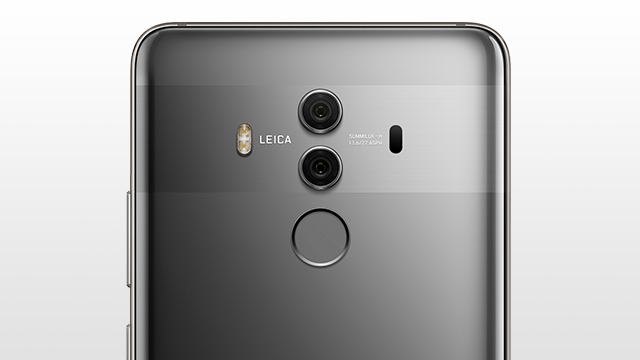 Huawei Mate 10 Extra Features
Over the years, smartphones have evolved into an all-in-one tool, combining analog features of devices like cameras, voice recorders, GPS, and more into a portable digital device. Huawei bridges the gap through the Mate 10 Series. Its versatile business features will keep them productive and mobile at the same time.
Here are the phone's extra features for business people on the go:
Easy Projection function. This feature turns smartphone into handy desktop/laptop alternatives when connected to a monitor via a Type-C to HDMI cable.
Business Card Scan function. Tap the Contacts app's Scan button, scan the business card to automatically add a new contact.
Document Scan function. Scan important documents via the camera app to capture high-resolution copies of files such as contracts, invoices, and other business documents.
Smart Split Screen feature. Users can run apps side-by-side with a handy knuckle-swipe in the middle of the screen. Checking emails alongside bank transactions, spreadsheets, and more is easier when you don't have to switch in and out of every app.
Also Read:
Pricing and Availability
Huawei Mate 10 Pro is available in Gray and Mocha Brown. Limited edition Midnight Blue color variants starting December 15, 2017 for Php38,990. On the other hand, the Huawei Mate 10 retails for Php32,990. It comes in Mocha Brown, Champagne Gold, and Pink Gold.
You can also get the Huawei Mate 10 from Smart for Php1,000 per month under Smart Postpaid Plan 799, or opt for lower monthly device payments with Plan 999 to 2999.
Huawei also offers a Trade-Up Program for the Mate 10 series, letting customers exchange their current smartphone for the ultimate experience of the Huawei Mate 10 or Mate 10 Pro. From November 25, 2017 to January 14, 2018, customers can get up to Php28,600 off when they trade their old device for a the newest Huawei Mate 10 series smartphone. Visit http://consumer.huawei.com/ph/press/news/2017/trade-in-mate10-series/ for the complete list of qualifying devices and Huawei Experience Stores.
For more geek-centric news and reviews, please follow us on Facebook (facebook.com/TechnoBaboy), YouTube (TechnoBryan), Twitter (@technobaboy), Instagram (technobryan), and Google+ (technobryan). We'll do our best to keep you up-to-date.