Vivo recently unveiled the Apex 2019 concept phone, the company's take on a buttonless, portless smartphone.
The Vivo Apex 2019 has a minimalist design which comes packed with some serious tech.
For starters, the 6.39-inch AMOLED display dominates the phone's face. It's surrounded by very thin bezels with no front camera in sight. The screen doubles as a speaker through Vivo's Body SoundCasting technology.
What's more interesting is that the Apex 2019 comes equipped with a Full-Display Fingerprint Scanning technology. This enables users to unlock the phone from almost anywhere on the screen. This is supported by Vivo's Fingerprint Light function – when the user's finger is close to the display, the pixels around the touch point will automatically light up as an additional light source to help obtain a clear fingerprint image.
Like the Meizu Zero, the Apex 2019 lacks buttons and uses "virtual buttons" on the side frame, replacing both the power button and volume rocker.
Another interesting feature is that the phone uses what Vivo calls a MagPort. At the back, there's a port that uses a magnetic connector (like the Macbooks of old) for charging and data transfer.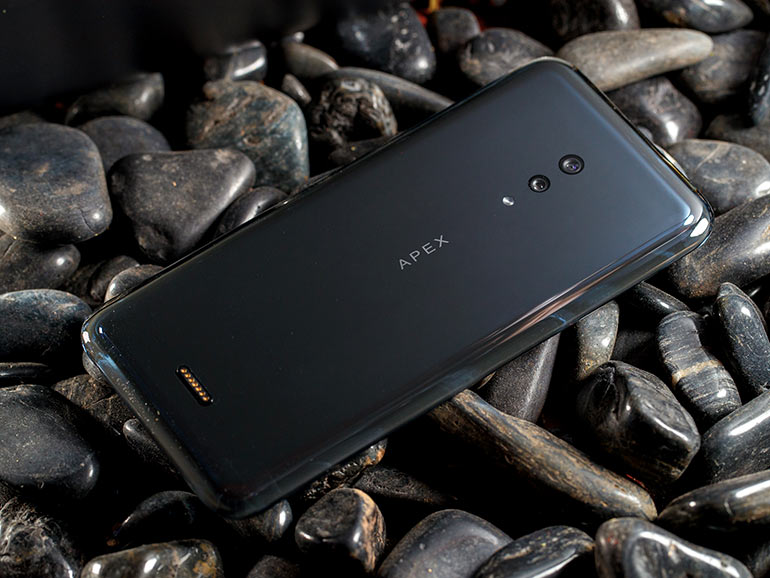 As for the Apex 2019's specs, only the major ones were revealed and its fitting for a flagship. The phone has a Qualcomm Snapdragon 855 processor with 12GB RAM, 256/512GB storage, and 12MP + 13MP dual rear cameras.
That's about it, unfortunately. Vivo has not mentioned anything else. There's no information on the selfie camera, build quality, waterproofing (if it has any), or battery capacity.
Fortunately, we don't need to wait too long as Vivo intends to bring the Apex 2019 concept phone at the Mobile World Congress this February.
Thank you for your time. To stay up-to-date with technology and Internet news, please follow us on Facebook (facebook.com/TechnoBaboy), Twitter (@technobaboy), and Instgram (technobryan).