The leading monitor brand in the country, AOC, will be bringing its line of commercial displays for the first time in the Philippines.
AOC's line of commercial displays will bring a slew of new features not found on other brands, promising convenience and simplicity in the setup of digital signage for advertising and similar implementation. They will be available in the Philippines soon.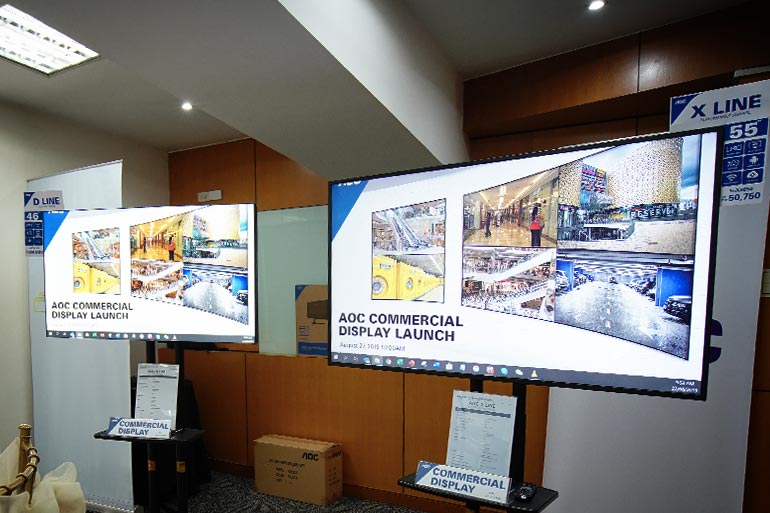 AOC's line of Commercial Displays comes in two sizes: the 46-inch D-Line priced at PHP 69,800, and the 55-inch X-Line priced at PHP 50,750. These are coming soon. Those interested can order by emailing sales@mmd-p.com.
AOC commercial displays feature a full HD IPS LED technology, offering better viewing angles and improved details, colors, brightness, and contrast.
Also read: Predator Helios 500 and Helios 300 gaming laptops announced
AOC Monitors are one of the biggest names in the Philippines when it comes to monitors and displays. According to the International Data Corporation (IDC), they are ranked #1 in the PC monitor segment in units shipped in the country for this year's first quarter. Recently, they launched the G1 series, along with the G2590PX and G2790PX to cater to the esports market.