Facebook finally made live for everyone its new redesigned desktop page after months of beta testing. The redesign was actually announced last year at F8 with the objective of simplifying and focusing the experience.
The big change the redesign brings is the much awaited Dark Mode. As the name implies, Dark Mode, well, turns everything dark with shades of black and gray. This makes the page easier in the eyes. It might even save your laptop some battery life with the lower brightness.
[05/12/20: Apparently, the option to switch to the new Facebook redesign is not yet available to everyone. Don't worry though. It will come eventually.]f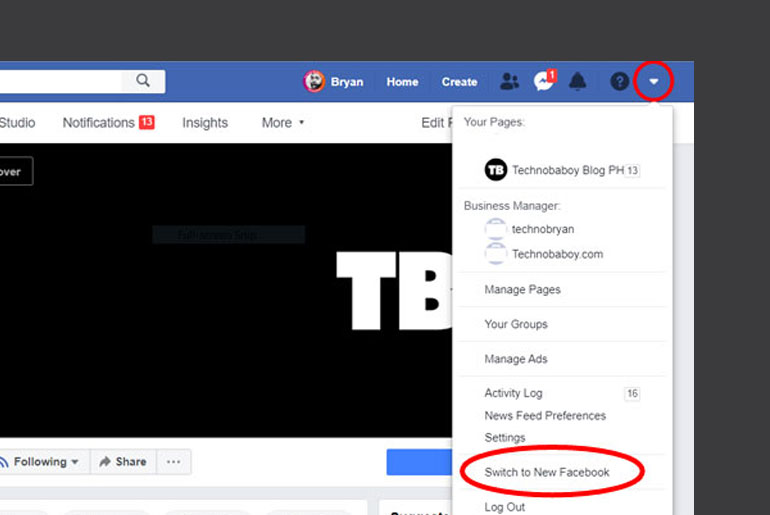 How to activate to the new Facebook redesigned page
Now in case you haven't gotten the opt-in message to activate to the new look, here's how to do it yourself.
On your Facebook page, click the down arrow button located on the upper right corner.
On the drop down menu, click on the Switch to New Facebook.
If this is the first time, you'll get a message about the new look. Click Next.
You'll also get the option to activate Dark Mode. Choose and proceed.
And that's it. You're done.
Your new Facebook page now takes up the whole screen, complete with modern looks and curved corners. Aside from the new layout, you also get five tabs at the top for Home, Watch, Marketplace, Groups, and Gaming. While on the right, you have your profile tab, Create, Messenger, Notifications, and your account options (the down arrow button).
Also Read: Facebook launches Messenger Rooms, challenges Zoom
Of course, not everyone likes change. If you're one of them and want to switch to the old layout, there's an option to switch to classic mode. To do this, just click on the down arrow button again, and choose Switch to Classic Facebook.
I'm not sure why though. Compared to the new redesign, the classic version does look dated. Plus, it does not have Dark Mode.