The Marshall Major IV is the latest Bluetooth headphones from world-renowned audio brand Marshall. The wireless on-ears feature an iconic design, powerful sound, a long battery life, and wireless charging.
We have a pair for review, courtesy of Digital Walker. And we're here to find out if its worth getting one in an industry dominated by TWS earphones.
Let's go.
What's in the box
Major IV Headphones
3.5mm Audio Cord
USB-C Charging Cable
Documentation
Design
The Major IV features an iconic design that is unmistakably Marshall. In fact, its looks are not far off from the Major III but with a few minor changes.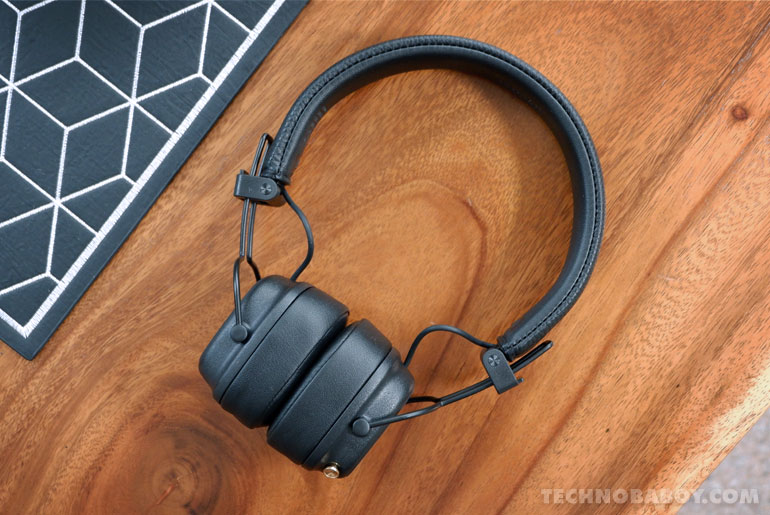 You get that ergonomic style with a black plastic and metal build, faux leather pads, and a gold dial for controls. There are slight design changes that make it more intuitive to use and carry around.
ALSO READ: Highly regarded earbuds Lypertek TEVI available at Digital Walker
They added fold clips, notches that allow the headphones to fold and lock in place, making it more compact for easy storage.
The back of the earcups also have a smooth design, unlike the Major III's leather texture.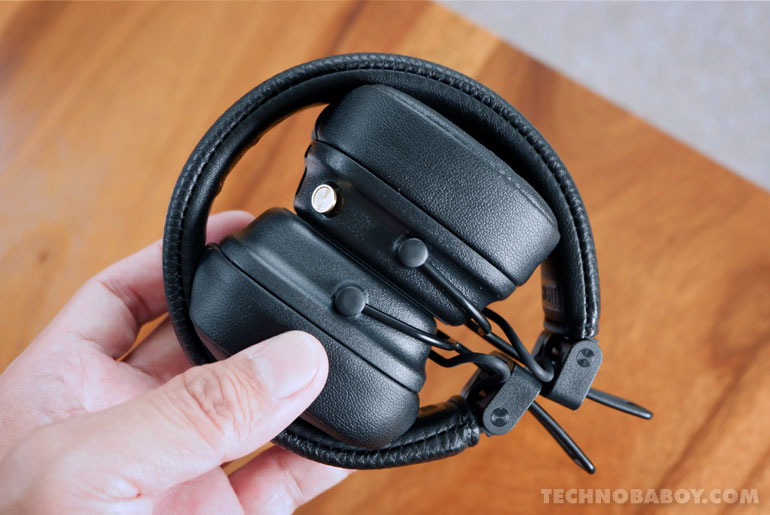 In terms of ergonomics, the headphones are square shaped that rests gently on your ears. There's good pressure to keep them in place, but not enough to hurt or feel uncomfortable.
The earcups are made from a soft leatherette material that provides a nice seal when worn. Only issue here is that it gets warm (and sometimes sweaty) during hot days. This could just be me, though, but its something to keep in mind.
The right earcup has a USB-C port, a 3.5mm audio jack, the multi-directional control knob, and the wireless charging support. The audio jack is there in case you want to use it in analog mode. It can also be used to share music by connecting another pair of headphones.
The multi-directional control knob is a God-send. It makes handling controls a lot faster. It is intuitive, easy to find, and a joy to use.
Oh, and when charging wirelessly, its best to keep the headphones fully retracted so it can balance properly on a wireless charging pad.
Performance
The Major IV are powered by 40mm dynamic drivers with a frequency response of 20Hz to 20kHz, and an impedance of 32 ohm.
The headphones offer that dynamic Marshall sound signature. Its warm with a good amount of bass with a deep rumbling. Highs and vocals are vibrant and crisp. There's good separation and a huge soundstage. And the headphones can get really loud.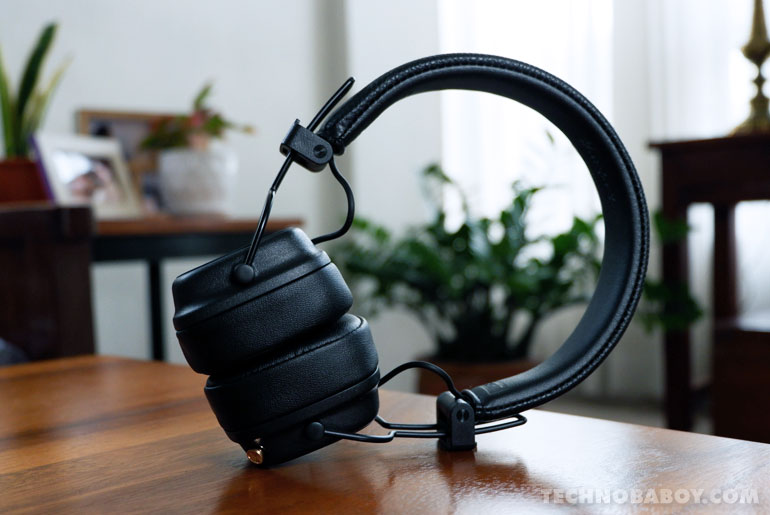 The sound quality is noticeably better and louder when in Bluetooth mode. On wired mode, it doesn't have the same power and sparkle.
The 80-hour battery life is mighty impressive. In my estimation, I got numbers close to that. I was using it for more than a week, a few hours a day listening to music while working and watching the occasional video.
Verdict
The addition of wireless charging is icing on the cake, but is only useful to those who have other wireless charging devices. A case would have also made the overall package more complete, but the its fold clips make it compact and easy to carry.
What we like:
Great sound.
Long battery life.
Folding design.
What we don't like:
Warm to wear in hot weather.


Price and availability
The Marshall Major IV headphones has a price of Php 8,690. It is available in Digital Walker branches nationwide, and online on HomeOffice.PH, Lazada and Shopee.
Take note that there are a lot of fake units circulating online stores, so make sure to buy only from Digital Walker and Marshall online stores.
Marshall Major IV specs
Drivers: 40mm Dynamic Drivers
Frequency Response: 20Hz to 20kHz
Impedance: 32 Ohm
Play Time: 80+ Hours over Wireless
Connectivity: Bluetooth 5.0
Others: Microphone, Control Knob, Collapsible Design
Weight: 165 g