TL;DR: The Fitbit Ace 3 will be available in the Philippines starting March 31, 2021.
The Fitbit Ace 3 is now official in the Philippines for Php 4,790. The next generation activity and sleep tracker will help kids ages 6 and above keep an active and healthy lifestyle.
The sports band features animated clock faces, new accessories, up to 8 days of battery life, and a swim proof design.
Ace 3 will help kids develop healthy habits by encouraging them to get active and get the sleep their growing bodies need. The device is built to motivate t hem to get moving to reach the 60 daily active minutes with reminders to take at least 250 steps per hour, with an option to customize during school time. Plus, kids can easily set personalized goals and track their activity by reviewing their stats on the bright, easy-to-use touchscreen.
Sleep tracking, bedtime reminders and silent alarms help parents and kids work together to develop a consistent sleep schedule to help them rest and become energized for another day of staying active and building healthy habits.
ALSO READ: Fitbit PH users given free access to Health Metrics Dashboard
In the Fitbit app, kids can connect with parent-approved friends and family, engage in friendly competition via Family Face Off challenges, and celebrate milestones with virtual badges and trophies.
The Fitbit Ace 3 comes with over 20 animated clock faces, including a bunny, a cat, the Minions, and more.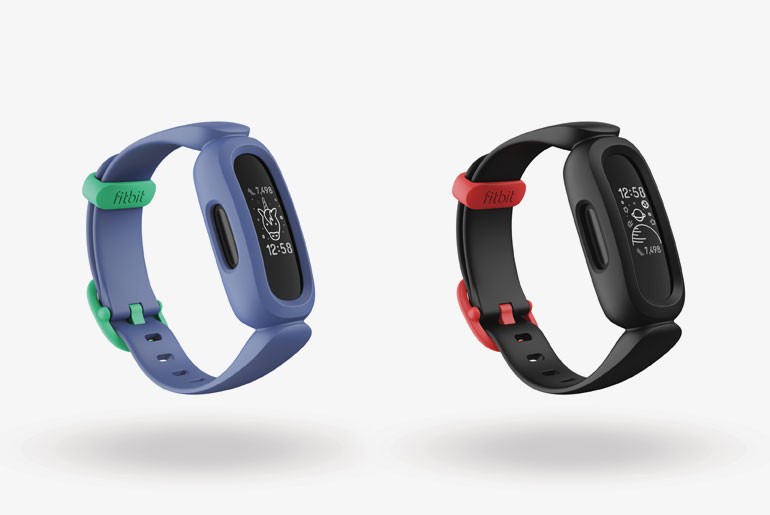 To ensure a child's privacy is protected, parents can set up a family account to access privacy controls and protections, which is strongly suggested for children ages 12 and under and required for using Ace 3. Through a Fitbit Family account in-app, parents are able to access Parent View where they can easily see their kid's activity, manage what is shown on their kid's app experience, and approve their kid's friend requests.
Meanwhile, kids can experience Ace 3 in-app via Kid View, a focused view that promotes the development of healthy habits by showing the data that matters most, like activity and sleep stats, as well as parent-approved friends, clock faces, avatars and badges. The Ace 3 experience is designed to meet the child privacy standards outlined by law where available, including COPPA in the United States and GDPR in Europe.
Price and availability
The Fitbit Ace 3 comes in Black with a red clasp and Cosmic Blue with a green clasp with a price of Php 4,790. It will be available in the country at major retailers, such as Digital Walker, Lazada and Shopee starting March 31, 2021.