If you're familiar with the previous releases of RELX, you'll be interested to know that the latest generation of its models recently hit Philippine shores.
The RELX Infinity Plus is really more evolution than revolution in terms of the company's vapes, but that just means that this iteration is better in some ways than those which came before it.
Keep reading to learn about what this model has, and whether or not it could deserve a place in your pocket.
What it has
First off, the slim and trim metal housing of the Infinity Plus feels great to hold. Measuring just 4.4 inches long (with a pod in place), 0.9 inches wide, and 0.4 inches thick, this is guaranteed to fit in the pockets of even the skinniest of jeans.
While expectedly smooth, the finish of the housing gives enough grip to keep it from slipping. You won't have to worry about accidentally breaking it with your fingers either, as even a tight hold doesn't produce any flex or creaking.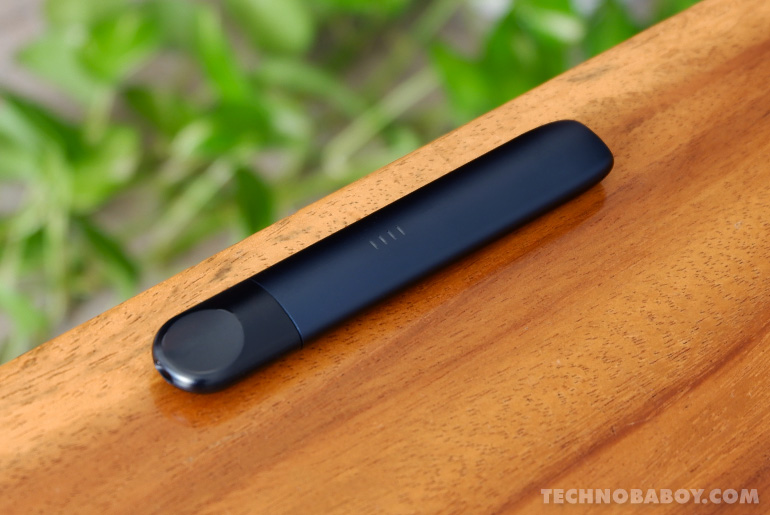 The stylish among you will be glad to note that a wide array of hues is available. How wide? Well, there are actually solid-color variants in Black Phantom (black), Very Peri (a purplish-blue), Lunar Dust (silver), and Hidden Pearl (white), and gradient colorways of Rising Tide (blue-to-white), and Pink Whisper (pink-to-peach). For the holiday season, you also get to choose from two limited edition colors in Solar Burst (orange) and Enchanted Jungle (dark-to-light-green).
For those who aren't familiar with RELX vapes, these are rechargeable units with disposable pods. This means that you'll need to buy an authorized RELX Pod, which comes filled with vape juice (and there are 20 flavors available in the Philippines). When the pod is empty, dispose of it properly and pop a fresh pod in.
Current RELX users can keep using their preferred RELX Pod flavors since these types are compatible with the RELX Infinity Plus. As is typical for pen-type vapes, vapor production is on the modest side.
Since the battery is of the same capacity as the RELX Infinity (380mAh), you can expect the same time span in between charges, providing you with up to 400 puffs with a single charge. We got an average of two days between plug sessions, although your mileage will vary according to your vaping habits.
And should you run out of power, you can take advantage of the RELX Infinity Plus' fast charging feature which charges the device to up to 80 percent in just 30 minutes.
Looking back
Now, let's get into a short comparison between the RELX Infinity and the RELX Artisan. Actually, the RELX Infinity Plus is closer to the latter model, as it has the same four-level (in increments of 25 percent) battery indicator that gives more detail on how much power the device has. This activates when you plug the vape in, when you slide a pod in, and when you puff on the pod.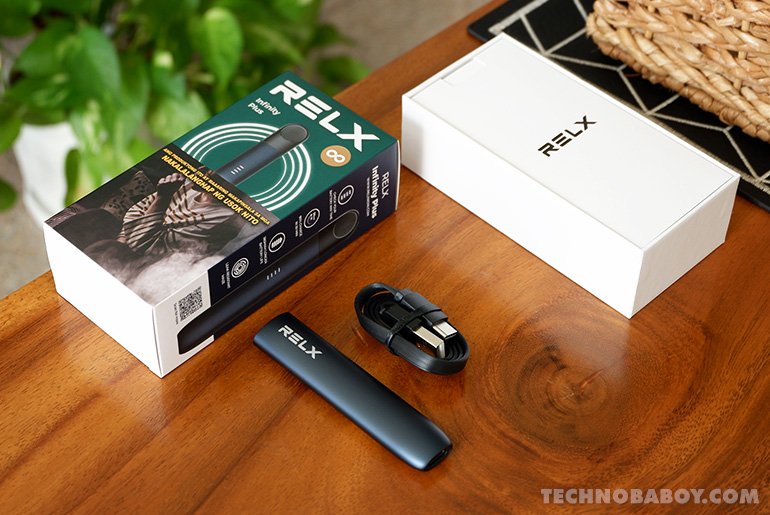 This is more convenient than the Infinity's system, which just lets you know when the vape is fully charged and when there's just 10 percent power or less remaining.
Both the RELX Infinity Plus and the RELX Artisan have flat ends, so they can actually stand on their own on a flat and level surface. This is impossible with the rounded end of the Infinity.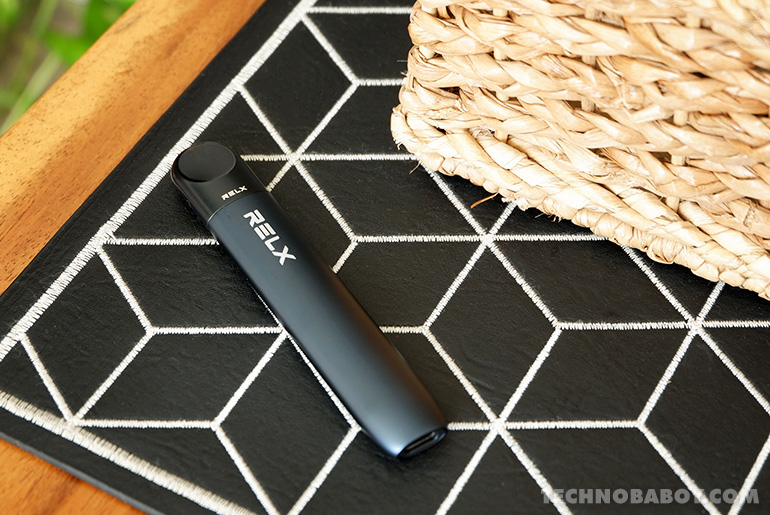 However, the RELX Infinity is the only one of these three models with pogo pins. In other words, it's the only one that works with the RELX Infinity charging cases. Still, the USB charging port is ubiquitous at this point and it powers the device up quickly (80 percent in just 30 minutes).
All three have the Smart Pace feature which, if you don't already know, will cause your unit to vibrate if you take more than 15 puffs within 15 minutes. This is just meant to help you keep track of how hard you vape.
If you're coming from a RELX Infinity unit, the Infinity Plus is probably a worthy upgrade for the battery indicator alone. On the other hand, if you're rocking a RELX Artisan, you may not find enough reason to spend the cash on a new vape (plus, the Artisan's premium leather-wrapped housing feels incredibly good to hold).
The conclusion
Like all RELX products, the RELX Infinity Plus is built to last and will stay in good shape while doing so. Plus, you get the benefits of Super Smooth technology for a smooth vaping experience from the first puff until the last and the patented 11 leak-resistant maze which keeps the vape juice from going places it shouldn't, like your pocket or hand.
This latest generation of RELX devices shows that the company is serious about making quality vapes. That's why whether you're currently a vaper or are thinking of switching to vape, the RELX Infinity Plus is an excellent option for you.
Its sleek looks, great hand feel, and satisfying performance make it deserving of a place in your pocket.
Where to get one
You can get your own RELX Infinity Plus at its introductory price of Php 1,000 at Official RELX Stores and Authorized Resellers, or online at the RELX website and on their official online flagship stores at Lazada and Shopee.
To ensure its authenticity, look for the Bureau of Internal Revenue (BIR) and Department of Health-approved Graphic Health Warnings. You may also scan the QR code directly on the pod or input the 14-digit serial number on the device by visiting https://relxnow.ph/pages/verify.
Review by: Volts Sanchez
Volts loves coffee, cats, and gadgets, and has been vaping for nearly 8 years.