ZTE officially re-enters the Philippine market. And to complete its comeback, the brand is introducing the Blade series to the country.
The series is comprised of the Blade 41 Vita 5G, Blade V40s, and Blade V40 Design. The three phones share a similar design language with the same camera specs of a 50MP+2MP+2MP at the back and an 8MP in front, having the same 6GB of RAM and 128GB of storage, and the same 4500 battery with 22.5W fast charging. The phones run on Android 12-based MyOS 12, as well.
Its key differences lie in the display technologies used and the processors that power the phones. The ZTE Blade 41 Vita 5G comes with a 90Hz 6.6-inch FHD IPS display and a MediaTek Dimensity 810 chipset.
The ZTE Blade V40s, on the other hand, has a 6.67-inch FHD AMOLED display and a Unisoc T618 chip. And last but not the least, the ZTE Blade V40 Design has a 6.6-inch FHD IPS display and a modest Unisoc T616 chip.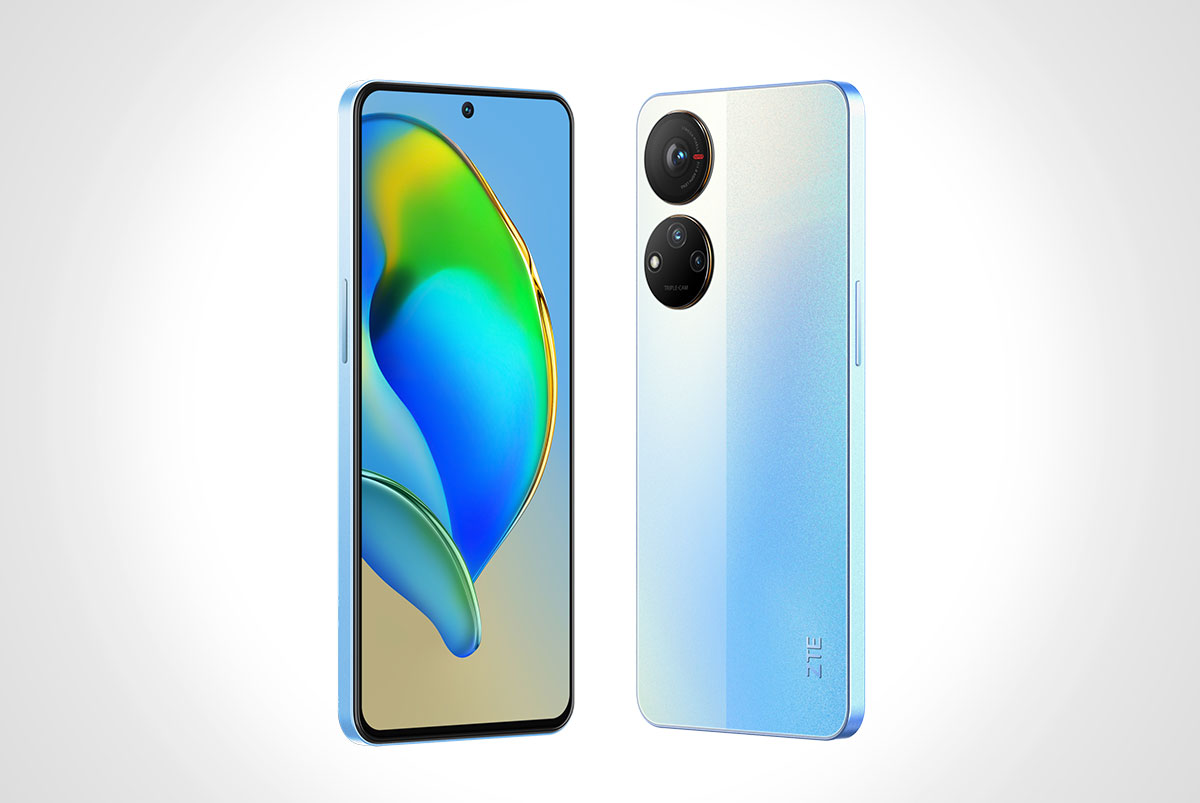 As far as pricing goes, the Blade series comes in affordable SRPs. The ZTE Blade 41 Vita 5G retails for ₱11,999, the ZTE Blade V40s for ₱10,999, and the ZTE V40 Design for ₱7,999.
You might also like: ZTE brings the REDMAGIC 8 Pro gaming phone to the Philippines, price revealed
Also entering the Philippine market is top tier REDMAGIC 8 Pro gaming phone which starts at ₱42,999 (more about it here); the entry-level ZTE Blade A52 with a 6.62-inch HD display, 5000mAh battery, and 64GB storage for ₱5,299; and the ZTE Blade A52 Lite with 6.52-inch HD display, 4000mAh battery, and 64GB storage for ₱4,399.
What do you think of ZTE's offerings?
ZTE Blade 41 Vita 5G specs
Display
6.6-inch FHD IPS Display, 2408×1080, 90Hz Refresh Rate
Processor
MediaTek Dimensity 810
RAM/Storage
6GB+128GB
Rear Camera
50MP Main
2MP Macro
2MP Depth
Front Camera
8MP
Network
5G, 4G LTE, Dual SIM, Triple Slot
Connectivity
Wi-Fi 6 Dual Band, Bluetooth 5, GPS, NFC
Others
Side Fingerprint Scanner, USB-C, 3.5mm Headphone Jack
OS
MyOS 12, Android 12
Colors
Starry Black
Battery
4500mAh Battery, 22.5W Fast Charging
ZTE Blade V40s specs
Display
6.67-inch FHD AMOLED Display, 2400×1080
Processor
Unisoc T618
RAM/Storage
6GB+128GB
Rear Camera
50MP Main
2MP Macro
2MP Depth
Front Camera
8MP
Network
4G LTE, Dual SIM, Triple Slot
Connectivity
Wi-Fi, Bluetooth 5, GPS, NFC
Others
Side Fingerprint Scanner, USB-C, 3.5mm Headphone Jack
OS
MyOS 12, Android 12
Colors
Black, Blue
Battery
4500mAh Battery, 22.5W Fast Charging
ZTE Blade V40 Design specs
Display
6.6-inch FHD IPS Display, 2400×1080
Processor
Unisoc T616
RAM/Storage
6GB+128GB
Rear Camera
50MP Main
2MP Macro
2MP Depth
Front Camera
8MP
Network
4G LTE, Dual SIM, Triple Slot
Connectivity
Wi-Fi, Bluetooth 5, GPS, NFC
Others
Side Fingerprint Scanner, USB-C, 3.5mm Headphone Jack
OS
MyOS 12, Android 12
Colors
Black, Blue
Battery
4500mAh Battery, 22.5W Fast Charging