Netflix released the first teaser for its upcoming anime series Scott Pilgrim Takes Off, based on the cult classic graphic novels and film by Bryan Lee O'Malley and Edgar Wright. The series, which is set to premiere on November 17, 2023, will feature the original cast of the 2010 movie reprising their roles in animated form.
The teaser, which was posted on Netflix's official Twitter account, shows Scott Pilgrim (voiced by Michael Cera) rocking out with his band Sex Bob-omb, fighting Ramona Flowers' (Mary Elizabeth Winstead) seven evil exes, and dealing with his own love life and self-esteem issues. The animation style is colorful and dynamic, capturing the comic book aesthetic and video game references of the source material.
The series is created, written, and executive produced by O'Malley and BenDavid Grabinski, who are also co-showrunners. Wright, who directed the film adaptation, serves as an executive producer as well.
The animation studio behind the series is Science SARU, known for its acclaimed works such as Devilman Crybaby, Keep Your Hands Off Eizouken!, and The Heike Story. The original songs for the series are composed by Anamanaguchi, who also created the soundtrack for the Scott Pilgrim vs. the World video game, and Joseph Trapanese, who has worked on films such as Straight Outta Compton and Tron: Legacy.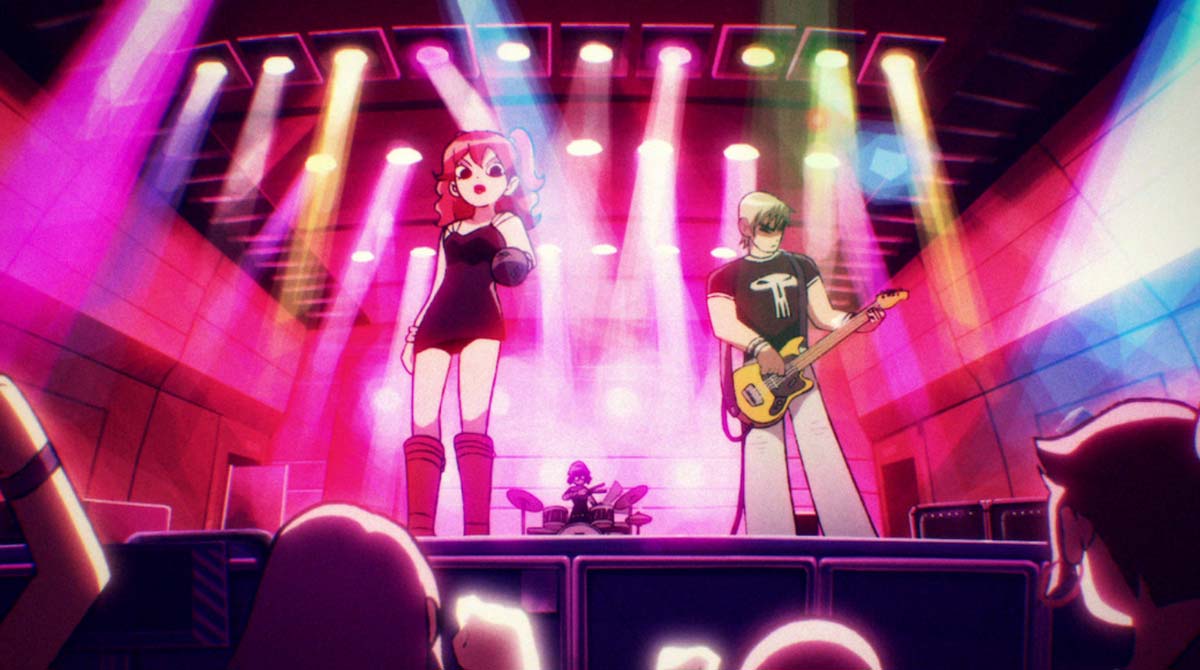 Scott Pilgrim Takes Off will also feature the voices of Kieran Culkin as Wallace Wells, Anna Kendrick as Stacey Pilgrim, Brie Larson as Envy Adams, Alison Pill as Kim Pine, Aubrey Plaza as Julie Powers, Johnny Simmons as Young Neil, Mark Webber as Stephen Stills, Ellen Wong as Knives Chau, and Satya Bhabha, Chris Evans, Brandon Routh, Jason Schwartzman and Mae Whitman as the evil exes.
Scott Pilgrim Takes Off is one of the most anticipated anime series of the year, as it promises to deliver a faithful and fresh adaptation of a beloved story that has resonated with millions of fans around the world.
Check out the trailer below.