Valve announced a new version of its handheld gaming device, the Steam Deck OLED. The new model features an OLED display, a faster processor, and improved battery life, among other upgrades.
Compared to the LCD model, the Steam Deck OLED has a slightly bigger 7.4-inch HDR OLED display with a 1280×800 resolution, a 90Hz refresh rate, and up to 1,000 nits of brightness. It boasts a faster 6 nm AMD APU, which combines a quad-core Zen 2 CPU and an 8 RDNA 2 CUs GPU.
The device has 16GB of LPDDR5 RAM and supports Wi-Fi 6E and Bluetooth 5.3. It also has a bigger 50Wh battery which should last longer, and 45W PD3 charging.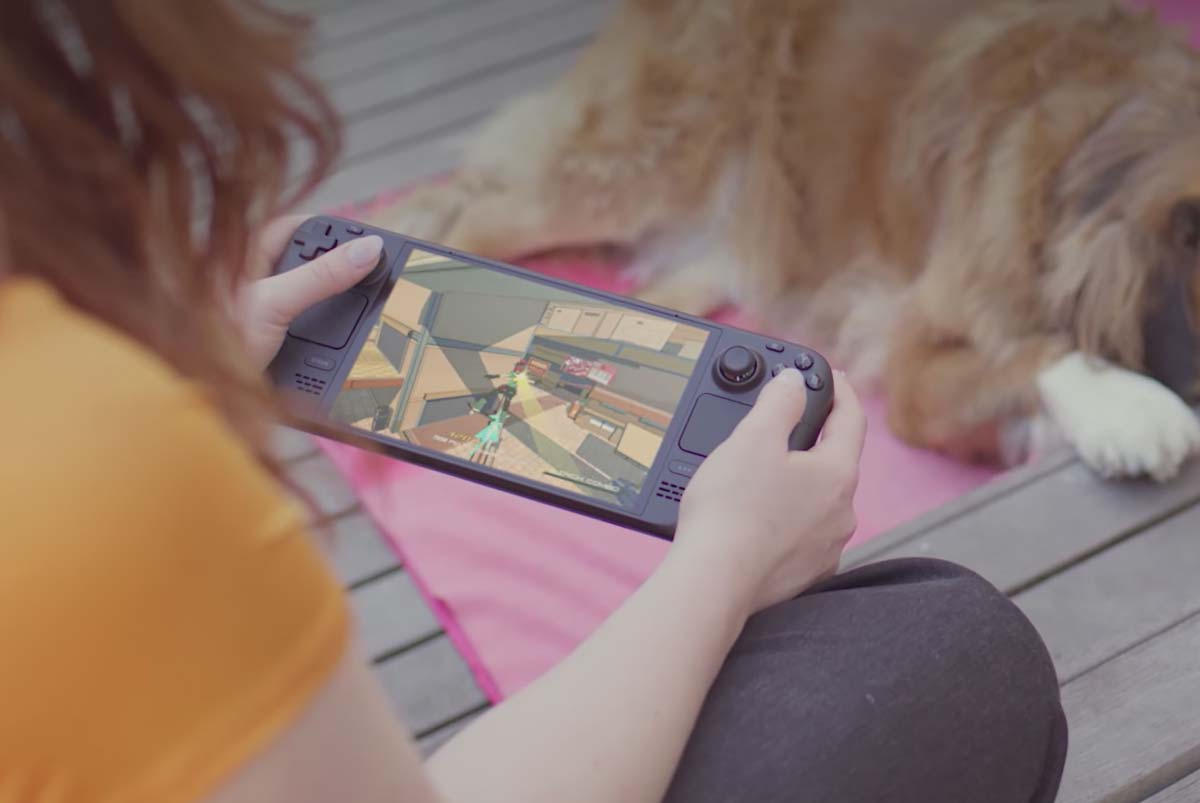 The Steam Deck OLED comes in two storage options, 512GB and 1TB, both NVMe SSD. It also has a microSD card slot for additional storage and runs on SteamOS 3.
The rest of the handheld has a similar design and layout as the LCD models, with a D-pad, two analog sticks, four face buttons, two shoulder buttons, two triggers, four back buttons, and two touchpads. It also features a gyroscope, a microphone, a headphone jack, a USB-C port, and a power button.
The Steam Deck OLED starts at $549 (around ₱30,700) for the 512GB model and $649 (around ₱36,300) for the 1TB model. For Philippine availability, check with local gaming retailers like Data Blitz and GameXtreme.
Steam Deck OLED specs
Display
7.4-inch HDR OLED display, touchscreen, 1280×800, 16:10 Aspect Ratio, 90Hz Refresh Rate, 1000 Nits
Processor
AMD APU Zen 2, 6nm
GPU
8 RDNA2 CUs
RAM
16GB RAM, LPDDR5
Storage
512GB NVMe SSD
1TB NVMe SSD
MicroSD Card Slot
Connectivity
Wi-Fi 6E, Bluetooth 5.3
Controls
D-pad, ABXY Buttons, Thumbsticks, 2x Square Trackpads, L/R Triggers, L/R Bumpers, View & Menu Buttons, 4x Grip Buttons, Dedicated Steam Button
Others
Stereo Speakers, Dual Mics, USB-C, 3.5mm Headphone Jack
OS
SteamOS 3
Battery
50Whr Battery, Up to 12 hours of gameplay, 45W PD3 charging