Since I started this blog I have changed my theme more than 50 times.  I didn't know anything about CSS or HTML codes so I was looking for a theme that wouldn't require customization.  While I was able to find some nice looking Wordpress themes, not one of them was complete in terms of features.
When I stumbled upon Arras, I thought I would be moving on to another theme.  Arras under default settings doesn't look any good, but it has all the features I was looking for so I decided to give it a chance.  It turns out Arras is easy to customize since it has a User CSS file where you can put all your codes.  That means you can experiment all you want since you will not be doing any harm to the main theme files.  Using a few ideas I picked up from the Arras forum, I came up with the current look of TechnoBaboy.
If you have some knowledge in web design, you can transform Arras into a really nifty-looking site.  To show you how great Arras is as a Wordpress theme, I collected 25 of the best-looking Arras sites in the web.
The sites are alphabetically arranged.  To go to the featured site, just click on the screenshot.
1.  ALL YOU NEED IS LISTS
2.  ANIME BLOG
3.  BEAUTY AND BAKING
4.  BITIFY
5.  DEGENERACION X
6.   FILMI MUSINGS
7.   FM FREE
8.   FOTOGRAFUJMY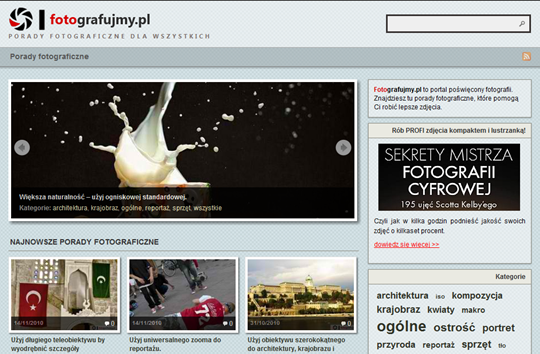 9.   FUNKNAUGHTY
10.   GALAGO GAME
11.  GEEK THUG RADIO
12.   GOOD GAME MEDIA
13.   GREY FOX
14.   JOHN HART REAL ESTATE
15.   KUNSTPISTE
16.   LALEAGANE GAMER
17.   LE PHOTOGRAPHE INDEPENDANT
18.   MILKBUSTER
19.   NERDEANDO
20.   NEVER MIND THE BUZZKILLS
21.   NEW HOLLAND BREW
22.   PIRATES AND PILOTS
23.   SCOTT PILGRIM
24.   TANGANYI
25.   TECHNOBABOY