Sony just unveiled the Vaio E Series 14P laptop, a rather so-so effort in terms of specs but still manages offers something new and exciting with the inclusion of Kinect-style gesture controls.
Using the 1.3-megapixel Exmor HD webcam, users can use the laptop's Gesture Control mechanism.  Users can put the hand in front of the camera and navigate with certain gestures.  Right now, Sony only offers the gesture control on Windows Media Player, Internet Explorer 9, PowerPoint and PowerDVD.  The movement is mostly through swiping left or right, which is the way to move through webpages or photo galleries, while pulling the hand down pauses music playback or slideshow.  There's a rotating motion which controls volume.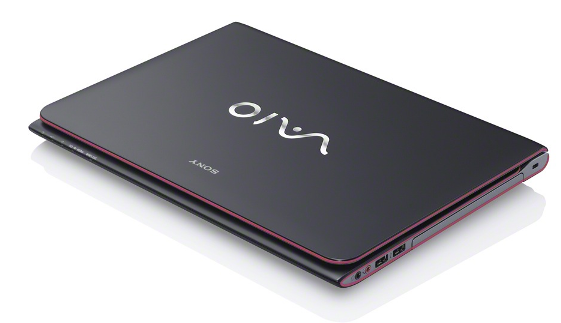 The specs of In terms of design, the Sony E Series 14P is does not sport an ultra thin profile like the ultrabooks, yet it still manages to look good.  I like the laptop's colored trimming, especially on the black version.  The hardware specs of the Sony Vaio E Series 14P are not jaw-dropping by any means so don't expect an ultra fast setup.  The Sony Vaio E Series 14P features a 14-inch display with 1366 x 768 resolution and measures 22.4mm thick.  It packs Intel's Core i3 2350M processor, 4GB of DDR3 memory, 500GB 5,400rpm hard-drive, DVD drive, WiFi b/g/n and Bluetooth 4.0+HS, two USB 3.0 ports, two USB 2.0 ports, HDMI port, AMD Radeon HD 7670M graphics and 1GB of dedicated video RAM. Battery life is set at 7 hours.
Pricing and availability in the Philippines are still unknown at this point.