Smart Communications officially launched the iPhone 5 in the Philippines through a jampacked event held last night at the Resorts world Manila.  A bevy of stars and celebrities graced the launch, which turned into a real party with the appearance of international act LMFAO.
At the event, Smart of course featured the iPhone 5 and presented the first 5 owners of the wildly popular handset.  The iPhone 5 is the latest iPhone from Apple, but of course you already know this.  The iPhone 5 has a 4-inch screen, bigger than the screen on previous iPhone models.  I find the bigger screen to be a most welcome change since the 3.5-inch screen on the previous versions are too limiting.
The iPhone 5 is also thinner, lighter and faster.  The design is still fantastic and I find it to be the most attractive iPhone yet.  It runs iOS 6, the current version of Apple's mobile operating system.  It's better in most respects, except for the Maps app that has been much maligned and made fun of.  Luckily, that Maps app can now be replaced with the recently released Google Maps for the iPhone.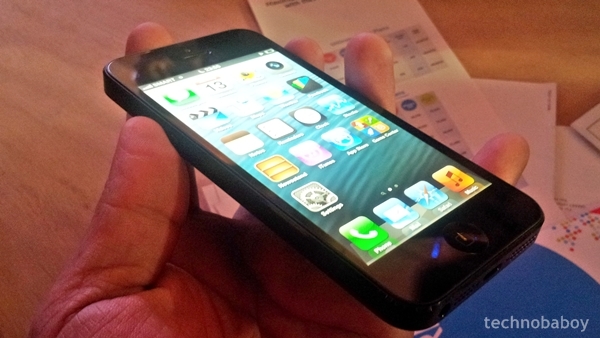 You must be interested to know the pricing scheme for Smart's iPhone 5.   There are three variants of the iPhone 5: the 16GB, 32GB and 64GB variants.  On prepaid, the 16GB variant is priced at P33,600, the 32GB at P38,780, and the 64GB at P43,950. The 16GB and 32GB variants are free on iPhone Plan 2499 and Unli Data Plan 3000.  If you prefer the lower iPhone Plan 999, you will need to shell out P19,000 for the 16GB variant, P24,000 for the 32GB variant, and P29,000 for the 64GB variant.
So, are you getting the iPhone 5?