Cebuano is a widely used dialect in the Philippines, mostly in the Visayas and Mindanao regions.  For people in Luzon, it's a dialect that's hard to learn and understand but that should somehow change with the addition of Cebuano in the list of dialects available for translation in the Google Translate service. A lot of people use Google Translate to translate languages and dialects and the addition of Cebuano as a supported dialect is a very welcome update, especially for Filipinos.  Even people who are conversant in Cebuano should welcome this update as they can now use Google Translate to comprehend information that are in other languages.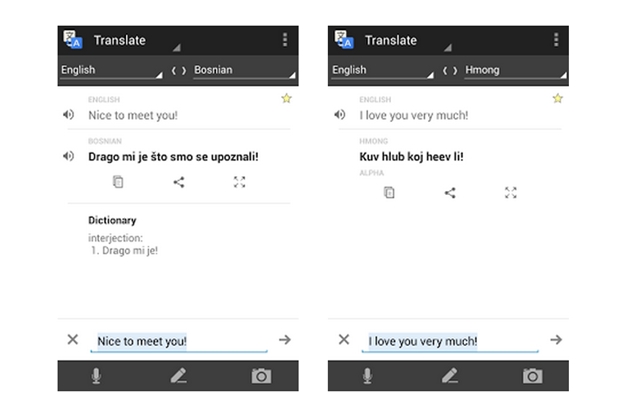 Apart from Cebuano, the recent Google Translate update added Bosnian, Hmong, Javanese, and Marathi.  That brings the number of supported languages to more than 70.  Most of the new languages supported are in the early stages of development so translations may not be perfect at this point. The added new languages are spoken by over 183 million people in the world according to Google.  Here are the profiles of the new languages added on Google Translate:
Bosnian is an official language in Bosnia and Herzegovina that's also spoken in regions of neighboring countries and by diaspora communities around the world.
Cebuano is one of the languages spoken in the Philippines, predominantly in the middle (Visayas) and southern (Mindanao) regions of the nation.
You can hear the Hmong language spoken in many countries across the world, including China, Vietnam, Laos, Thailand and throughout the United States.
Javanese is the second most-spoken language in Indonesia (behind Indonesian), with 83 million native speakers.
Marathi is spoken in India and has 73 million native speakers. Google Translate already supports several other Indian languages: Bengali, Gujarati, Hindi, Kannada, Tamil, Telugu and Urdu.
Google Translate can be accessed via the web at https://translate.google.com.  It is also available on Android and iOS devices and via Google Chrome and on Gmail.