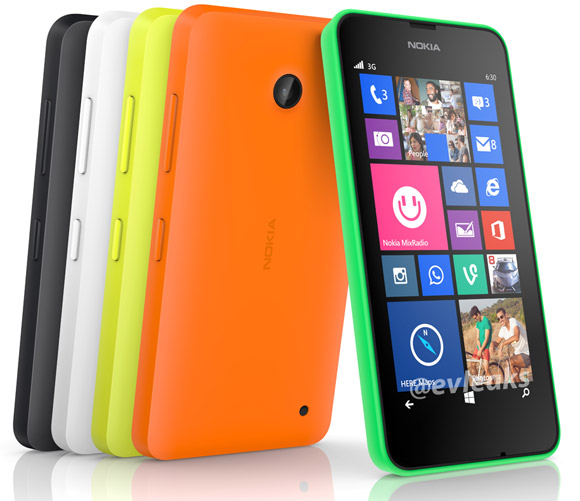 Images of the rumored Nokia Lumia 630 Windows Phone was leaked online by @evleaks.
The phone will be Nokia's entry to the low-end market, and seem to share a resemblance with the Nokia X. But unlike its (forked) Android counterpart, the Lumia 630 offers better specs. The device reportedly comes with a 4.3 inch WVGA screen, a 1.7 GHz Snapdragon 400 chipset and 1GB RAM.
The device is also rumored to come with an 8MP camera. Judging by the images, the camera may not have a flash – which is kind of odd, since the Lumia 620 has one.
Another version of the phone, the Lumia 635, will come with LTE connectivity, giving it an edge over competition in this segment.
Nokia reportedly has an event scheduled for April 19, which could see the release of several new handsets. Again, since this is not yet confirmed, please take the leak with a grain of salt. No other information has been revealed.