Earlier in the year, Lenovo launched the Dolby Atmos equipped A7000. The Taiwanese tech giant decided to upgrade the device and added a better display, a slightly faster processor, and double the storage. Without changing the look, the aptly named Lenovo A7000 Plus is a surprising sub PHP 8k smartphone with a lot to offer.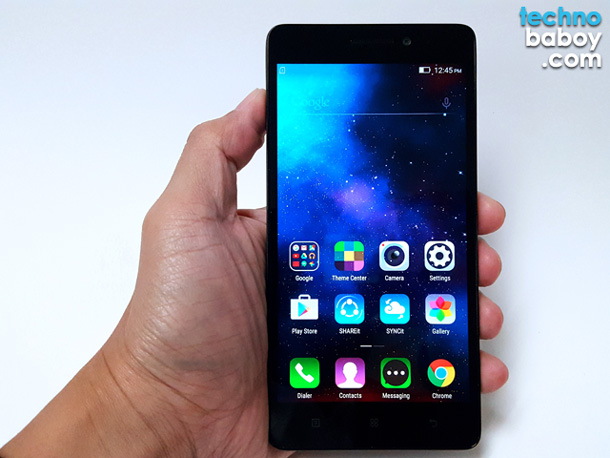 Lenovo A7000 Plus key specs:
5.5 inch Full HD IPS display (1920x 1080)
1.7 GHz octa-core True8Core MediaTek MT6752 processor
2 GB / 16 GB with microSD up to 32 GB
13 MP main camera
5 MP front camera
LTE, GSM
Dual micro SIM
Wi-Fi b/g/n, BT 4.0, GPS w/ AGPS
OTG support
Dolby Atmos tech
Android 5.0 Lollipop
2,900 mAh removable battery
PHP 7,990
The Lenovo A7000 Plus comes with a travel charger, a USB cable, a screen protector and a back casing.
Design
The A7000 Plus features a subtle and common design found on most smartphones. It has a rectangular shape with a clean, minimalist look, and a matte back panel with a soft feel. The device is quite attractive, as I find Lenovo's minimalist approach works well; giving this mid range device a look that is definitely valuable more than its sticker price.
Let's take a quick tour around the device to get a good feel for it. You'll find the metallic buttons on the right, while the power button is placed squarely in the middle for easy reach. The USB and audio jack reside on the top. The 5MP front facing camera sits beside the earpiece.
Here is the A7000 Plus (left) beside the A7000 (right). The two devices look exactly the same, with the exemption of the back panel of the Plus which has a slightly lighter shade of gray.
Display and Performance
Made for movies and videos, the A7000 Plus comes with a beautiful 5.5 inch full HD display with a 1920 by 1080 resolution. It is sharp with good color and contrast. Watching HD movies was an enjoyable experience, although a boost in brightness was needed at times.
The overall performance of the device is good. The 1.7 GHz MediaTek processor did an awesome job of keeping things fast, snappy, and generally responsive. As is on most modern Lenovo phones nowadays, the UI is very smooth.
Gaming performance is quite good as well. I was surprised that it can easily play most games with ease. I did experience minor frame drops while playing Asphalt 8, but it did not affect or diminish overall game play.
The A7000 Plus features Dolby Atmos technology, designed to improve the audio experience of movies and videos. And I am happy to say that it works very well, especially if you have a set of good quality earphones. It does a good job of making you feel like you're watching a movie in a cinema. The sound effects really pop, with deep bass and crisp tones. Testing it with Avengers Age of Ultron, the fight scene between the Hulk and Iron Man sounded surreal. You could feel the Hulk's steps as he barrelled his way towards Iron Man as the two exchange (booming) blows.
Benchmarks
The A7000 Plus got a score of 45,123 in the 64-bit AnTuTu Benchmark. Not bad for a device with a price tag below PHP 8,000. On Geekbench 3, it achieved an 812 on the Single-Core test, and 3,998 on the multi-core.
Camera
The 13MP camera of the A7000 Plus is actually quite good for a phone below 8k. In good lighting conditions, you get photos with good color and detail. Image size ranges between 2MB to 4MB.
Here are some test shots. There are no edits applied on the photos. I just resized them on Photoshop for web, with quality set at 75.
Conclusion
Overall, the Lenovo A7000 Plus is a good buy at PHP 7,990. It has a great display, a good camera, and a solid design. If you enjoy watching movies on your phone, then the Dolby Atmos will even add more value to an already compelling device.
The Lenovo A7000 Plus is available online via Lazada.
For more tech-centric news and reviews, please follow us on Facebook (facebook.com/TechnoBaboy), and Twitter (@technobaboy). We'll do our best to keep you up-to-date.