Starmobile UNO B310 and B311 feature phones launched. The phones comes with added features to simple call and text under Php1k.
Starmobile UNO B310 and UNO B311
There's still a place in the world for feature phones. Its for people who prefer simple call and text functions over the complexity of the smartphones.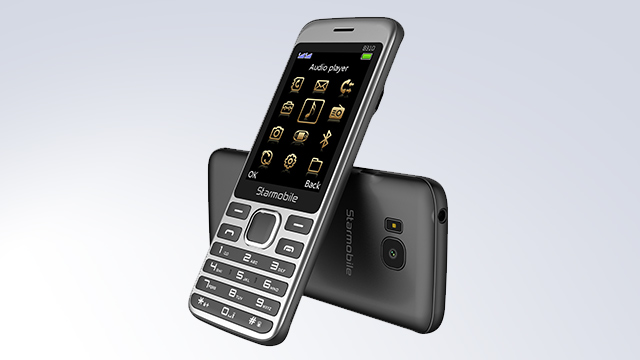 Enter Starmobile's UNO B310 and UNO B311 feature phones. The UNO B310 is made to withstand accidental drops and scratches with its metal front panel. It comes with ample storage to store more than the usual amount of SMS and contacts, and features an AllConnect Quad Band GSM for wider coverage and better service quality. It also has a 2.8-inch display, a rear camera, a BriteLite torch light, Bluetooth, and a 1,000 mAh battery.
The UNO B311, on the other hand, features a front EasySelfie camera. It comes with a bigger 1,700 mAh battery for longer standby times, and an AllConnect Quad Band GSM connectivity. Aside from that, the phone also features a BriteLite torch light, Bluetooth, and a rear camera.
Both the Starmobile UNO B310 and the UNO B311 have a suggested retail price of Php949. They are now available in stores across the country. 
For more geek-centric news and reviews, please follow us on Facebook (facebook.com/TechnoBaboy), YouTube (TechnoBryan), Twitter (@technobaboy), Instagram (technobryan), and Google+ (technobryan). We'll do our best to keep you up-to-date.