Grab announced today its acquisition of Uber's Southeast Asia operations unit. This is the largest deal of its kind so far in the region.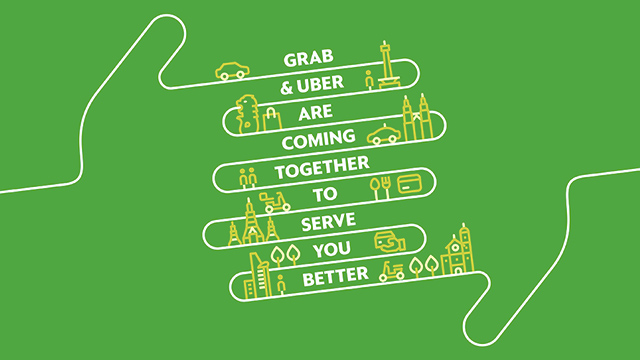 Grab & Uber: Gruber?
It finally happened. Grab completes its acquisition of Uber's Southeast Asia operations, the company announced. The deal is the largest-ever in Southeast Asia.
As part of the agreement, Uber's operations, including food delivery service UberEats, will be acquired by Grab. In return, Uber will get a 27.5 percent stake in Grab and Uber CEO Dara Khosrowshahi will join the board of the Singapore-based company.
"We are humbled that a company born in SEA has built one of the largest platforms that millions of consumers use daily and provides income opportunities to over 5 million people. Today's acquisition marks the beginning of a new era. The combined business is the leader in platform and cost efficiency in the region. Together with Uber, we are now in an even better position to fulfil our promise to outserve our customers. Their trust in us as a transport brand allows us to look towards the next step as a company: improving people's lives through food, payments and financial services." – Anthony Tan, Grab Group CEO and Co-founder.
The move makes sense for Uber. To remain profitable in areas where it is losing against dominant players, having some equity of those companies allows them to cash-in on the growth and successes of its "competitors."
Grab will be taking over Uber's operations and assets in Cambodia, Indonesia, Malaysia, Myanmar, the Philippines, Singapore, Thailand and Vietnam. The company started in Kuala Lumpur in 2012 which quickly became the regions largest ride-hailing service in the past years. Grab has been recently valued at USD 6 billion.
For more geek-centric news and reviews, please follow us on Facebook (facebook.com/TechnoBaboy), YouTube (TechnoBryan), Twitter (@technobaboy), Instagram (technobryan), and Google+ (technobryan). We'll do our best to keep you up-to-date.