Protect your Samsung Galaxy S9 and the Galaxy S9+ with LifeProof cases. Cases SLAM and NEXT are now available in stores.
LifeProof Philippines for the Galaxy S9, Galaxy S9+
We all know how expensive flagship smartphones are. The ones from Samsung starts at PHP45,990 for the Galaxy S9, and PHP52,990 for the Galaxy S9+. That's why its important to invest in cases like LifeProof.
LifeProof recently announced its offering for the Galaxy S9 and the Galaxy S9+ in the Philippines. SLAM and NEXT are now available in selected colours, while the FRE will be coming soon. All LifeProof cases carry the 'Designed for Samsung' logo, indicating that the company is part of the Samsung Mobile Accessory Partnership Program.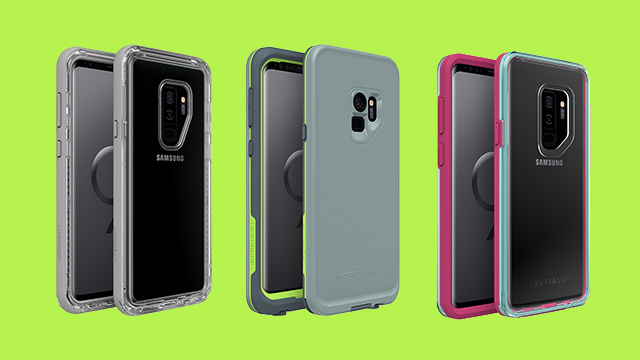 Also Read:
The SLAM is a thin Galaxy case designed for drop protection. It's drop-tested at 6.6 feet (2 meters), with raised front bevel to protect the device from face-down impact. The two-piece design has a clear back, while the rubberized front allows direct touchscreen access. Open ports leave headphone and charging access uninterrupted.
The NEXT boasts six layers of protection in a sleek package designed to protect  your phone from drops, dirt, and snow. The two-piece outer shell wraps securely around each device while a raised bevel around the touchscreen delivers maximum durability and drop defense. The case protects devices from drops of up to 6.6 feet (2 meters), and carries an IP-5X rating for blocking dirt, dust, and snow.
The FRE provides true four-proof protection. The two-piece shell envelopes Galaxy S9 and Galaxy S9+ in 360-degrees of protection. A built-in screen guard helps keep the display free of scratches while the phone is fully sealed from water up to 6.6 feet for up to an hour. The case has been drop tested from up to 6.6 feet, and blocks out dirt and snow.
SLAM and NEXT for Galaxy S9 and Galaxy S9+ are available for PHP2,490 and PHP3,490, respectively. The FRE is coming soon with a price of PHP4,490. For more information and product availability, you may visit www.moduvi.com.ph.
For more geek-centric news and reviews, please follow us on Facebook (facebook.com/TechnoBaboy), YouTube (TechnoBryan), Twitter (@technobaboy), Instagram (technobryan), and Google+ (technobryan). We'll do our best to keep you up-to-date.