The Huawei Mate 20 series is coming this October and its bringing with it the HiSilicon Kirin 980 system-on-chip.
But what does the new processor bring? Well, a lot apparently.
HiSilicon Kirin 980
Before the 980, its predecessor, the Kirin 970, received high praise from various publications for what it brought to the Huawei P20 and P20 Pro. The new chip promises significant improvements in performance, AI intelligence, efficiency, and connectivity.
The Kirin 980 will debut this October with the Mate 20 series and it brings with it many "world's first" features.
The Kirin 980 is the world's first chipset made with 7NM process. It integrates 6.9 billion transistors, designed to improve both performance and battery efficiency. Not only is it the first 7NM Mobile AI SoC, but it is also the first to use Cortex A76 cores and the first with a Mali G76 GPU.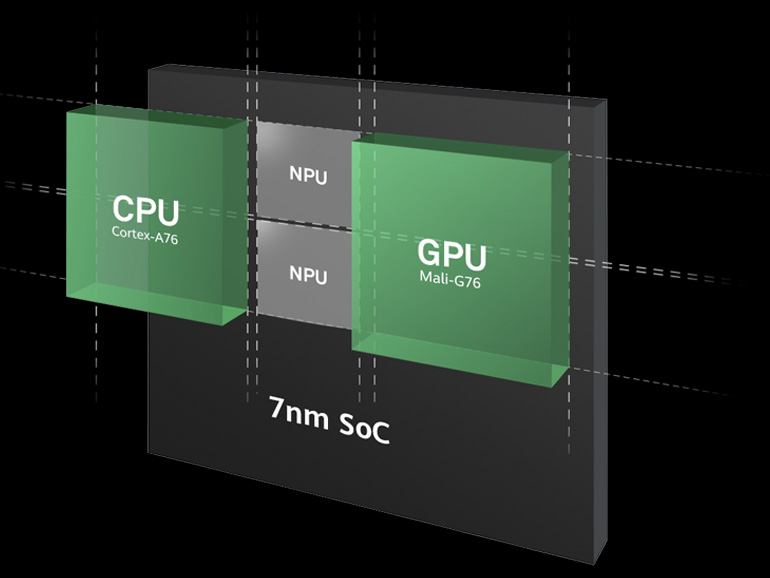 The chip uses 2 super cores, 2 large cores, and 4 small efficiency cores. According to Huawei, the setup provides improvements in performance of up to 20%, power efficiency up to 40%, and overall energy efficiency increased to up to 58%.
The Mali-G76 GPU, on the other hand, also showed significant performance improvements of up to 46%.
To balance performance and power efficiency, the SoC uses a flex-scheduling intelligence mechanism that allows it to adapt to different usage scenarios.
Improved Intelligence
Another world's first for the chip, the Kirin 980 doubles the previous generation's NPU component. Its dual-core Neural Processing Unit (NPU) allows for a faster and more accurate response times in AI-assisted features such as face recognition, object recognition, object detection, image segmentation, and intelligent translation.
In comparison to the Kirin 970, the Kirin 980's object detection can accurately detect and identify more objects. It achieved 120% improvement in performance in this regard, cataloging 4500 images per minute.
Connectivity
In connectivity, the Kirin 980 is the first to support LTE Cat.21. The connection supports a downlink of 1.4 Gbps and offers improved signal stability.
It is also equipped with Hi1103 Wi-Fi module which supports a theoretical peak download speed of 1.7 Gbps — 1.7x the industry standard.
Huawei Mate 20 series
The Kirin 980 will debut with the Huawei Mate 20 series. It will bring with it a lot of new and interesting features. But at this point, I am more curious as to what its processor can do.
At the moment, Snapdragons are at the rule the list of benchmark apps' best performing Android phones. But that may all change once the Kirin 980 arrives.
Huawei is drumming up a lot of excitement with the launch. I hope they live up to expectations.