iQOO, Vivo's new sub-brand, is now official. It was previously leaked before. This time, though, it's the real deal. And they are launching their first smartphone on March 1, 2019.
I guess sub-brands are a thing with Chinese manufacturers as they expand and saturate the smartphone market further. We had Huawei's Honor and OPPO's RealMe. This time, it's Vivo's iQOO.
Recently, iQOO's official poster was released on Chinese social media Weibo. There were no phones or anything mentioned, but it does say "Monster Inside," hinting at monster smartphone launch with March 1 as the scheduled date set in Shenzhen, China.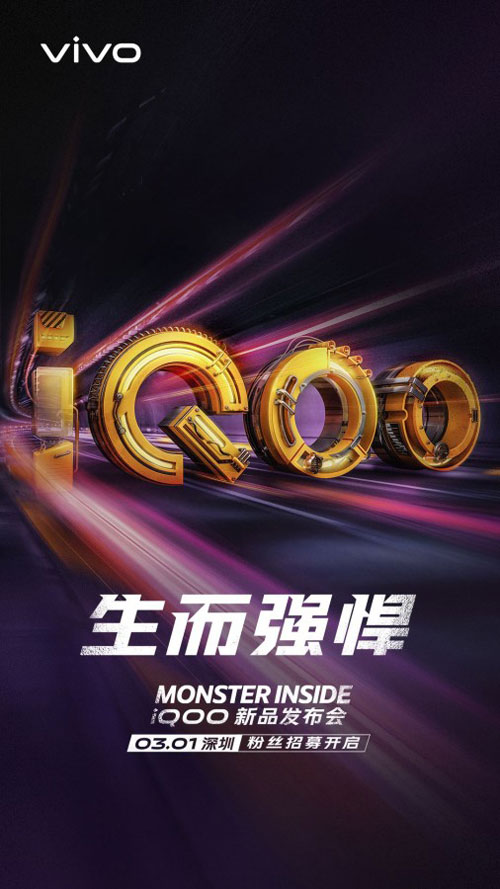 iQOO hinted on what their upcoming smartphone would bring. The "Monster Inside" handset will indeed have monster specs that include a Qualcomm Snapdragon 855 processor, 12GB RAM, 256GB storage, an under-display fingerprint scanner, an AMOLED display, a USB Type-C port, NFC, a Super HDR camera, and a 4,000mAh battery with 44W fast-charging.
It's unclear what other features the iQOO phone would have. There are still a lot of questions, such as price, or if it will be available outside of China. But I guess we'll find out on March 1.
Thank you for your time. To stay up-to-date with technology and Internet news, please follow us on Facebook (TechnoBaboy), Twitter (@technobaboy), and Instagram (technobryan).