Good news keeps on coming from Huawei. With the US government easing sanctions against Huawei (meaning their smartphones and tablets once again can receive Android updates and support), its now a very good time to get yourself a Huawei device.
Also Read: Trump says US companies allowed to sell to Huawei again
Those looking to get one should check out Huawei Philippines' Rainy Season promo, offering huge discounts on popular smartphones in appreciation of Filipino consumers. The promo will run for the whole month of July, and features deals on the P30 Pro, the P30, the P30 Lite, the Mate 20 Pro, and the Y6 Pro 2019.
Check out the promo prices below.
Rainy Season Promo price:
Huawei's Rainy Season promo is available in all Huawei Experience stores and authorized resellers nationwide.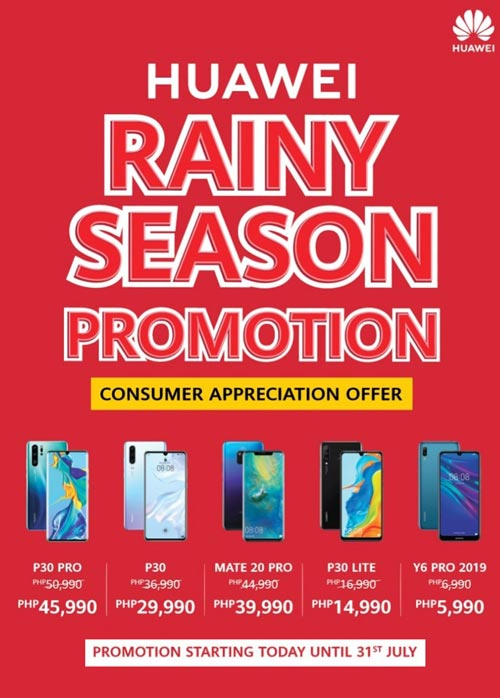 I guess you can say that this is Huawei's way of saying thank you to their Filipino fans for all the love and support they received.