Spotify recently launched the new Premium Duo plan for couples.
Premium Duo is an account for two people living at the same address. Each user gets their own individual Premium account (complete with a username and password) in addition to other benefits for PHP 169 per month.
Benefits includes ad-free, on-demand listening, creating your own playlists, and off-line play. The new plan also comes with Duo Mix, a regularly updated playlist made of songs enjoyed by the two.
If there are more than two people in your family, consider the Family Plan. If your a student on a budget, Spotify also has a plan for you.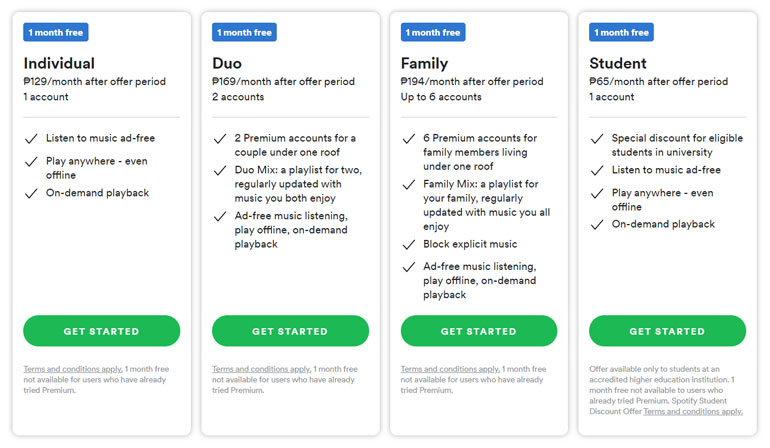 Users who haven't tried Premium before are eligible to get the first month of Premium Duo for free. Don't forget that the two users must reside at the same address to be eligible.
You might also like: Spotify launches Lyrics in SE Asia including the Philippines
If you're an existing Premium subscriber, you can switch to Premium Duo by going to your Account page on Spotify.com (via browser) and changing your subscription.