App market intelligence company Sensor Tower recently revealed the most downloaded apps last July 2020. And during the quarantine, TikTok reigned supreme.
According to Sensor Tower, TikTok was the downloaded non-gaming app in the world for July 2020. It has over 65.2 million installs, representing a 21.4% increase from the previous year.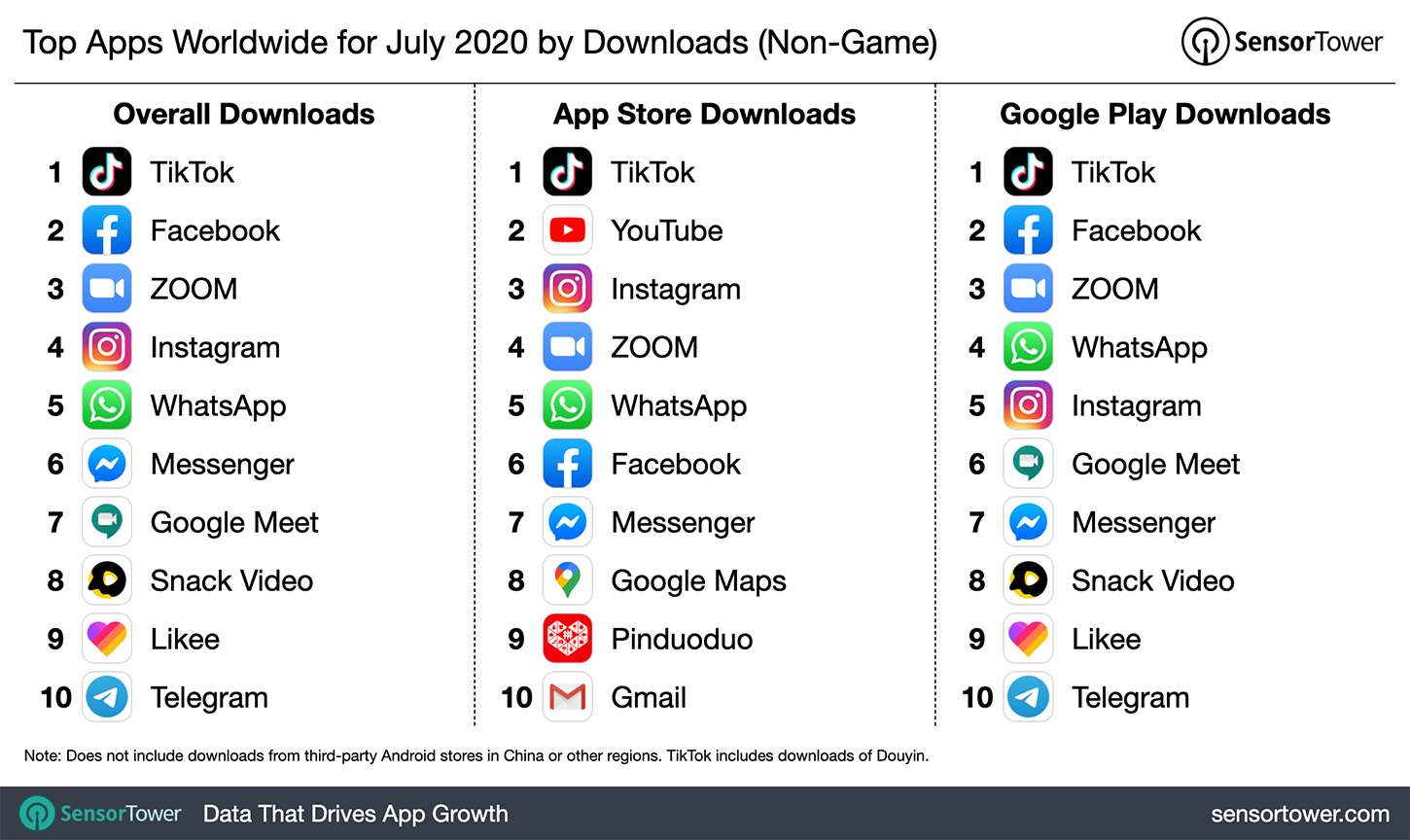 Facebook was the second most downloaded non-gaming app with more than 53.6 million installs. To be honest, I was surprised that people are still downloading Facebook, considering that it already has over 2.7 billion users on the social network.
As expected, video call and messaging apps such as Zoom, WhatsApp, Messenger, Google Meet, and Telegram continued its ascent from June to July, with many staying and working at home.
You might also like: These apps made the most money during the ECQ
Its important to note that Sensor Tower counts downloads from the Apple App Store and Google Play Store. Third party Android stores (including those in China) does not count. Apple apps and Google pre-installed apps are also excluded.
Personally, I have felt the TikTok wave as my social media feeds where suddenly filled with short form videos from people who I didn't expect would have one.