How time flies! November is almost done with December a few days away. Its officially the holiday season and it also means there are new shows joining Netflix's ever changing roster. With that in mind, we have here the list of Filipino movies and TV shows (complete with synopsis) that's coming to Netflix Philippines this December 2020.
Netflix Filipino Movies for December
Kalel, 15 (film) – December 9
Surrounded by tensions and secrets, a teenage boy searches for validation and navigates life with a dysfunctional family following an HIV diagnosis.
Just the Way You Are (film) – December 10
An overconfident teen bets he can make a homely transfer student fall in love with him in 30 days — but the wager starts to play games with his heart.
She's the One (film) – December 10
When his best friend gets stranded in the rain and becomes the subject of a romantic viral video, a morning show host must confront his true feelings. 
Bwakaw (film) – December 16
Gruff and alone, retiree Rene rejects most human contact but begins to soften when he comes to terms with his homosexuality.
Sakaling Maging Tayo (film) – December 17
A college student seizes his chance with a crush when an unexpected encounter turns into a night of bold dares, deep confessions and possible romance.  
Love You to the Stars and Back (film) – December 17
In search of aliens, a young woman's road trip becomes an emotional journey when she finds — and falls for — a charming companion with cancer.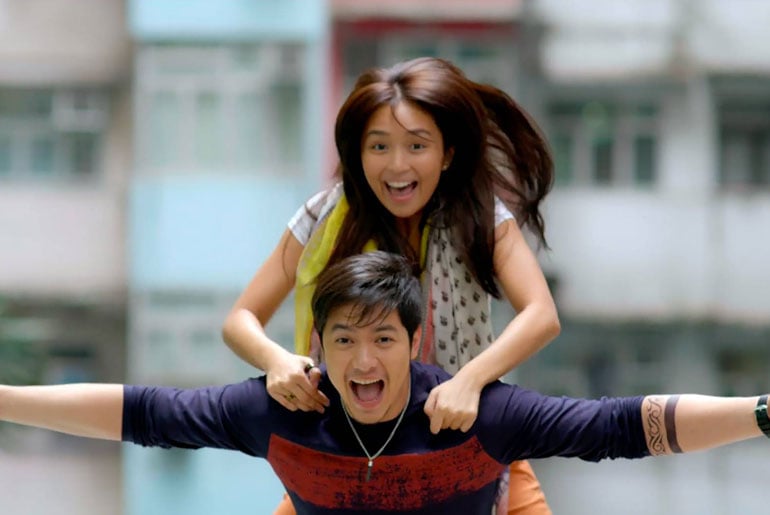 Hello, Love, Goodbye (film) – December 24
A poor background compels Joy to work as a domestic helper in Hong Kong. While she excels in her job and enjoys the company of other household workers, Joy leaves the city and meets Pinoy bartender Ethan — a sweetheart playboy building a permanent life in Hong Kong. 
Isa Pa with Feelings (film) – December 25
An aspiring architect meets and eventually develops feelings for her deaf neighbor and sign language teacher. 
Gameboys Level-Up Edition (series) – December 30
In this recut of the popular web series, live-stream gamer Cairo calls for a rematch after losing to newcomer Gavreel — and an online romance blooms.
U-Turn (film) – December
A young reporter's investigation into a string of grisly suicides takes a dangerous detour when she follows the clues to a cursed stretch of road. 
For the list of Christmas shows on Netflix for the next month, you can check out our post here: Here are the Netflix shows for November & December 2020.