Its February and we have here the list of Netflix movies and shows coming this month.
The isn't as exciting as other months in my opinion, but there seem to be some gems at least. For my taste, I'm looking forward to Space Sweepers, a KDrama sci-fi film that stars Song Joon-ki and Kim Tae-ri.
Netflix's synopsis reads Chasing after space debris and faraway dreams in year 2092, four misfits unearth explosive secrets during the attempted trade of a wide-eyed humanoid. I love space sci-fi films so I'm all for this one.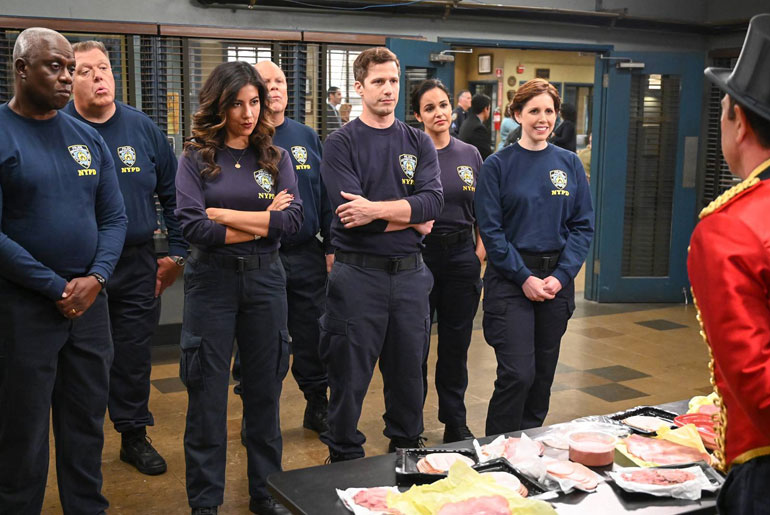 Another entry that caught my eye is the seventh season of Brooklyn Nine-Nine. If you haven't given this show a try, I highly suggest you would. Its one of funniest shows I've seen in awhile.
ALSO READ: Smart bundles Netflix Mobile Plan with Signature SIM-only plans
For those who follow To All The Boys, the last film in the trilogy is also debuting this month. To All The Boys: Always And Forever follows Lara Jean and Peter preparing for the next chapter of their lives — college.
And finally, KDrama fans should feel excited to see Vicenzo. Starring Song Joong Ki, the show follows a man caught in the middle of an Italian mafia war flees his adopted home for his South Korean birthplace where he finds more than one reason to stay.
ALSO READ: Filipino movies & TV shows coming to Netflix PH this February
Anyhow, here's the rest of the shows coming to Netflix this February. Let us know what you're looking forward to watching.
Netflix February List
Tiffany Haddish Presents: They Ready: Season 2 (comedy special) – February 2
Kid Cosmic (series) – February 2
Mighty Express: Season 2 (series) – February 2
Firefly Lane (series) – February 3
Space Sweepers (film) – February 5
Malcolm & Marie (film) – February 5
News of the World (film) – February 10
Brooklyn Nine-Nine: Season 7 (series) – February 10
To All The Boys: Always And Forever (film) – February 12
The Crew (series) – February 15
Animals on the Loose: A You vs. Wild Movie (film) – February 16
Behind Her Eyes (series) – February 17
Hello, Me! (series) – February 17
Sisyphus (series) – February 17
Thus Spoke Kishibe Rohan (anime) – February 18
I Care A Lot (film) – February 19
Vicenzo (series) – February 20
Ginny & Georgia (series) – February 24
High-Rise Invasion (anime) – February 25
Tiger & Bunny (anime) – February 28