Sharp Philippines has built a name for reliable and affordable appliances. Recently, the company announced their new products that they will be adding to their already formidable roster of appliances.
Lets start with their modern TVs. They are adding four to their lineup. The new Sharp smart TVs are powered by Android and feature the Google Assistant, allowing users to give voice commands.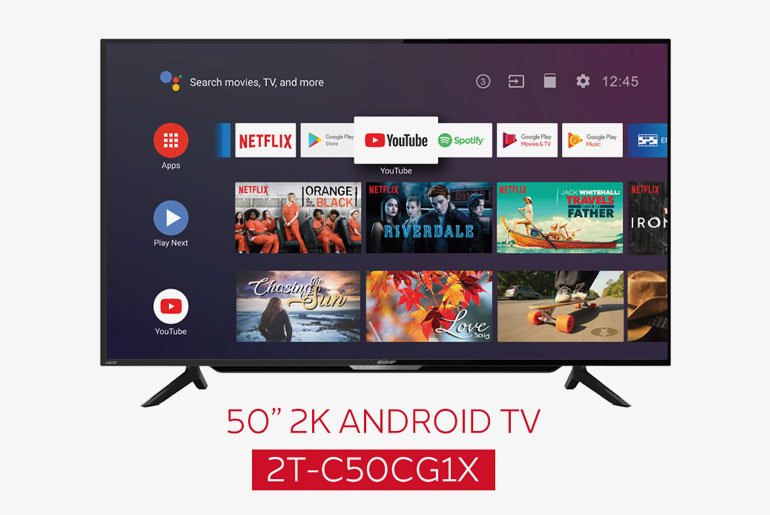 Sharp Android TVs
45-inch 2K Android TV (2T-C45CG1X) & 50-inch 2K Android TV (2T-C50CG1X)
These new Android TVs come with a 2K panel with Sharp's AQUOS technology. As previously mentioned, it comes with the Google Assistant which users can access through the remote control.
And since its has Android, users can also install compatible apps, such as Netflix, and watch purchased or rented movies from Google Play.
50-inch 4K Android TV (4T-C50CK1X), 60-inch 4K Android TV (4T-C60CK1X), 60-inch 4K Android TV (4T-C60CK2X)
These Android TVs feature a 4K panel and comes with all the features the 2K TVs above have. You get Google Assistant via the remote control and apps and movies via Google Play.
What sets these apart though is the X4 Master Engine that delivers an Ultra HD cinematic viewing experience.
The new models also has dual-band Wi-Fi on-board with 2.4GHz and 5GHz wi-fi frequency. The built-in 5G receiver has better and more stable connection when watching or streaming movies online.
Bluetooth Speakers
Sharp Philippines introduces two new Bluetooth speakers — a clip-on bike accessory speaker and a huge party type.
Bluetooth Portable Bike Speaker – GX-BP1(BK)
The GX-BP1(BK) is an ideal choice for bikers for its robust and water-and-mud proof housing. It offers up to 7 hours of playback, thanks to a 600mAh battery. It also comes with a micro USB charging port and weighs only 1.4 kg.
Bluetooth Party Speaker PS-930
Sharp's Bluetooth Party Speaker is a huge speaker built to deliver sound in larger areas. It has flashing LED lights on the speaker and a strobe light at the front and bottom.
It has five presets, namely, flat, jazz, classic, pop, and rock. Users can connect to the speakers via Bluetooth. It also comes with two microphone inputs for those who enjoy Karaoke, and an FM tuner.
All products mentioned above are available in major appliance stores nationwide.