realme is now the top 6 smartphone vendor in global rankings, according to the latest market insights from Counterpoint Research. The company is the current number one phone brand in the Philippines in Q2 2021.
realme took the sixth spot at the back of 15 million shipments and 135.1% YoY growth in Q2 2021. Incredibly, the brand has achieved this milestone in just three years.
Surpassing all industry and customer expectations, realme expanded to over 61 markets worldwide and ranking as a Top 5 brand in over 18 of these markets. In the Philippines, they took the number 1 spot for Q1 and Q2 2021 according to multiple global research firms. Last month, they also became the fastest brand ever to ship 100 million smartphones, based on this data reported from Strategy Analytics for Q2 2021.
Echoing the brand's "Dare to Leap" spirit, realme has taken bold moves in its business strategy such as globalization from the start, closely listening to consumer demands, and integrating advanced technologies in beautifully designed and user-friendly products.
realme phones were the first in the segment with a pop-up camera, the first Android ecosystem with magnetic wireless charging tech, and one of the first with 108MP camera. These types of trendsetting innovations at accessible price points have appealed to a young and tech-savvy audience who quickly became passionate supporters of the brand.
The company's next goal is to achieve a dual-100 million target – shipping another 100 million handsets by the end of 2022 and completing the same milestone within the 2023 calendar year. As for its product strategy, the goal is to streamline its multiple product lines and optimize its technological offerings.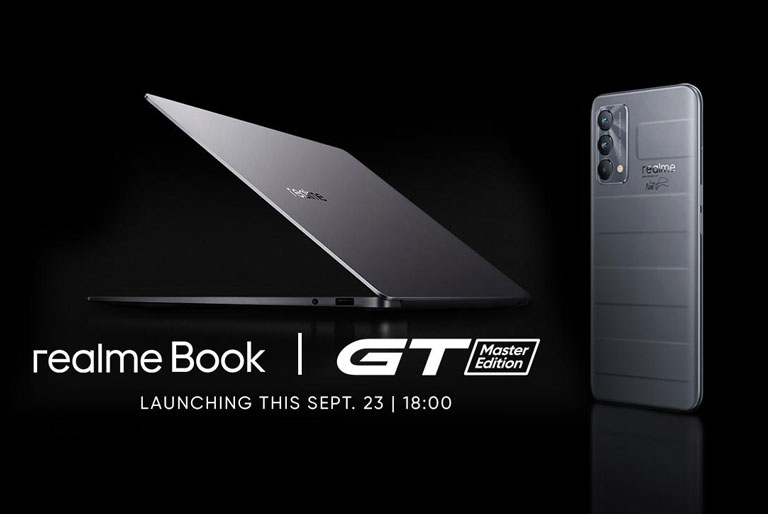 In the Philippines, realme dares to disrupt the local industry once again with the widely anticipated launch of its latest flagship disruptor, the realme GT Master Edition. The GT series will become its only premium product line to explore cutting-edge technology and disrupt the high-end segment.
Alongside the realme GT Master Edition, the realme Book, the brand's first foray into the laptop scene, will also be launched on September 23, 6 PM via a livestream event on the brand's Facebook page and YouTube channel.