With Disney+ set to debut in the country on November 19, you might be considering which streaming platform has more bang for your buck. Some of you might be thinking about which one to get. So to help you out, we have listed some of the most popular streaming services available in the country.
The best one for you is entirely up to what you like to watch. For example, if you're into high-quality original content like Stranger Things and Squid Game, then Netflix is the way to go. However, if you're a fan of Marvel and Star Wars, then Disney+ might be better suited for your tastes.
In my opinion, however, the best way to maximize what you get is to subscribe to more than one platform, if your budget permits. Of course, if you don't mind spending more, a Netflix/Disney+ combination will have more than enough shows to satisfy most users for a long time.
Check out the list below.
Netflix
By far, Netflix is the most popular streaming platform and the biggest in the Philippines. It has a lot of genres, including K-drama, Filipino, and anime, a good number of original titles, and has one of the best UI.
[Update 2/21/23: Netflix has dropped the price of its subscription plans in the Philippines. Read about it here.]
That being said, it is also one of the most expensive subscription plans on this list, but it does offer a Mobile Plan that's reasonably priced at ₱149 per month.
PLANS
Mobile: ₱149 /mo; 480p, 1 user, phones and tablets only
Basic: ₱249 /mo; 720p, 1 user
Standard: ₱399 /mo; 1080p , 2 users at a time
Premium: ₱549 /mo; 4K+HDR, 4 users at a time

Best known for:
Biggest library of shows, Netflix originals, K-drama, anime, documentaries, Filipino titles, Stranger Things, Enola Holmes, Squid Games, The Sandman, The Crown
Disney Plus
Disney+ is set to launch in the Philippines on November 17. The streaming platform boasts over 1,800 films and over 32,000 episodes, from iconic brands including Disney, Pixar, Marvel, Star Wars, National Geographic, and Star.
Of course, this is the place to go if you like Disney and Pixar movies. Moreover, it not only has Marvel and Star Wars movies, but also TV series as well such as The Mandalorian, Loki, She-Hulk, and more.
Users can also create up to 7 personal profiles with the ability to download content for offline viewing.
At this point, we're not sure how much actual content is going to be available in the Philippines. But we'll find out soon. One thing's for sure, though, that we will subscribe to Disney+ as soon as it's available.
PLANS
Mobile: ₱159 /mo or ₱1,150 /yr; 720p, 1 user, phones and tablets only
Premium: ₱369 /mo or ₱2,950 /yr; 4K, 4 users at a time

Best known for:
Big library of shows, Disney+ originals, Disney, Pixar, Marvel, Star Wars, National Geographic
HBO GO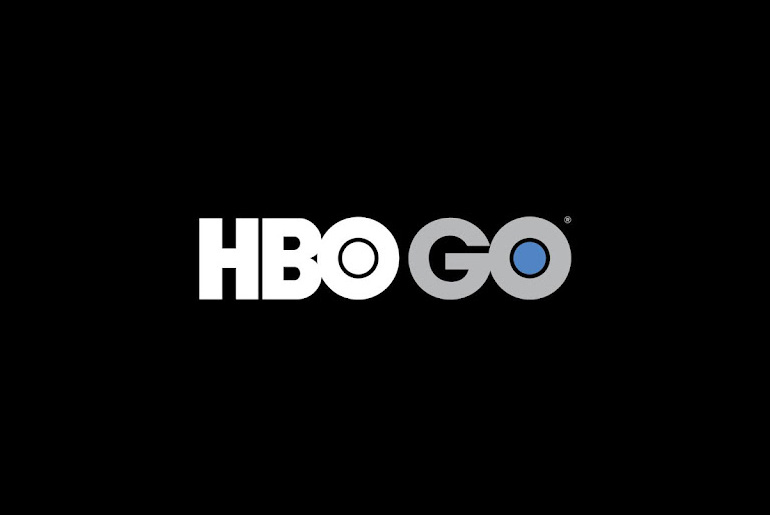 For the price, HBO GO offers a lot of value. Not only does it have its own original content such as The Game of Thrones, House of Dragon, Euphoria, and Succession, but it also has regularly updated titles, plus Warner Brothers-owned feature films.
The subscription price is ₱199 per month, which is pricey compared to the other streaming services on this list, but you can opt for a 3-month plan worth ₱399, which works out to be ₱133 per month.
PLANS
₱199 /mo
3 Months – ₱399

Best known for:
Updated/new movies, HBO, HBO Originals, Cinemax, Game of Thrones, House of Dragon
Prime Video
This, in my opinion, is an underrated streaming service. It's reasonably priced at ₱149 per month and offers a lot of original content, including Rings of Power and Wheel of Time, along with new anime like Chainsaw Man, Jujutsu Kaisen, and Mob Psycho 100 III.
Its library is not as big as Netflix or HBO GO, nor is it as popular as the Disney+ brands, but it does have a lot of good Amazon Original content, older titles, and some Filipino movies.
I recommend giving Prime Video a try if you haven't already.
PLANS
₱149 /mo; 3 users at a time

Best known for:
Amazon Originals, K-drama, anime, Rings of Power, Wheel of Time, Chainsaw Man, Jujutsu Kaisen, Mob Psycho
Lionsgate Play
This is another new player in the country. Lionsgate Play signed a partnership deal with PLDT Home, offering existing and new subscribers of PLDT Home Fiber Plans 1699 and up get free access to the service until June 1, 2023.
Lionsgate is a Hollywood studio with some of the world's biggest properties, including The Hunger Games, Twilight Saga, John Wick, and Saw; and the television series Mad Men, one of the most acclaimed shows in television history.
Its content library is admittedly not as robust as Netflix or Disney+, but it does have several interesting titles.
PLANS
Free on PLDT Home Fiber Plans 1699 and up until June 1, 2023

Best known for:
Lionsgate movies and shows, John Wick
Viu
Viu is a favorite of K-drama and Asian drama fans. It has plenty of Asian drama, variety shows, anime, movies, and TV series, with local partnerships like ABS-CBN for the PH version of Flower of Evil and The Broken Marriage Vow. What's more, it offers Tagalog dubbed shows and Tagalog subtitles for several titles, including K-drama and anime.
Viu is available for free, with limited content, with ads, 1 download, and 480p SD quality. But the Premium plan with a price that starts at ₱49 (for three months) offers access to more content, no ads, titles shown as fast as 8 hours after the original telecast, the ability to cast on supported TVs, and 1080p FHD quality.
PLANS
Monthly: ₱49 for the first 3 months, then ₱129 /mo afterward
3 Months: ₱349
6 Months: ₱599
Annual: ₱999 /yr

Best known for:
K-drama, Chinese drama, Japanese drama, anime, Filipino dubbed, and Asian variety shows
iQIYI
This streaming service is very similar to Viu. iQIYI offers Asian content such as dramas, K-dramas, movies, and variety shows. It also has a robust collection of anime titles and a lot of Chinese movies and TV shows.
iQIYI is available for free with ads and 720p quality. However, its VIP plans are quite affordable and offer some flexibility. The Basic plan comes with 720p quality, with limited ads, advance viewing, exclusive content, and blockbusters. The Standard plans have all the Basic features, but with 1080p quality and skippable ads. Lastly, the Premium plans have all the features, including no ads, and up to 4K quality.
PLANS
Basic: ₱99 /week or ₱65 /mo
Standard: ₱129 /mo or ₱1290 /yr
Premium: ₱169 /mo or ₱1690 /yr

Best known for:
K-drama, Asian drama, anime
YouTube Premium
Most users may be accustomed to free YouTube until you try the ad-free Premium plans. YouTube Premium offers uninterrupted ad-free watching, background play, and downloads for offline viewing.
It also comes with YouTube Music Premium, which, if you don't mind a slightly lower audio quality, could replace Spotify or Apple Music.
The Family Plan offers great value, as it allows you to share all of the above with up to 5 more YouTube accounts.
PLANS
Monthly: ₱159 /mo
Family Plan: ₱239 /mo

Best known for:
YouTube without the ads, YouTube Music, background play, downloads for offline viewing
Discovery Plus
Discovery Plus offers a variety of content from the Discovery Channel, Asian Food Network, HGTV, Food Network, TLC, History Channel, BBC, Animal Planet, and more. It basically offers a bundle you usually find on most cable subscriptions.
See also The Philippines has one of the lowest monthly subscriptions for streaming services, says study
There isn't much here when it comes to movies and TV shows. But what you do get are feature shows; content on a variety of areas including science and technology, nature and animals, travel, cooking and food; documentaries; reality TV shows; and Discovery Originals.
PLANS
Monthly: ₱129 /mo
Annual: ₱999 /mo

Best known for:
Discovery Channel, Asian Food Network, HGTV, Food Network, TLC, History Channel, BBC, Animal Planet, and more