Looking for a binge-worthy anime series? Well, you might want to check out One Piece. The series is streaming on Netflix from April 15, 2023.
With the live-action adaptation in the works (set sail in 2023), this might serve as an appetizer to whet the appetites of fans.
Although binging it might be quite the task. The beloved anime series is one of the longest-running and most popular series ever, with over 1000 episodes and counting.
At this time, it is still unclear if Netflix has licensed the whole 20 series (as of April 2023) or the recent ones. Hopefully, it's the former as this writer wants to give the anime a shot. We'll find out soon enough.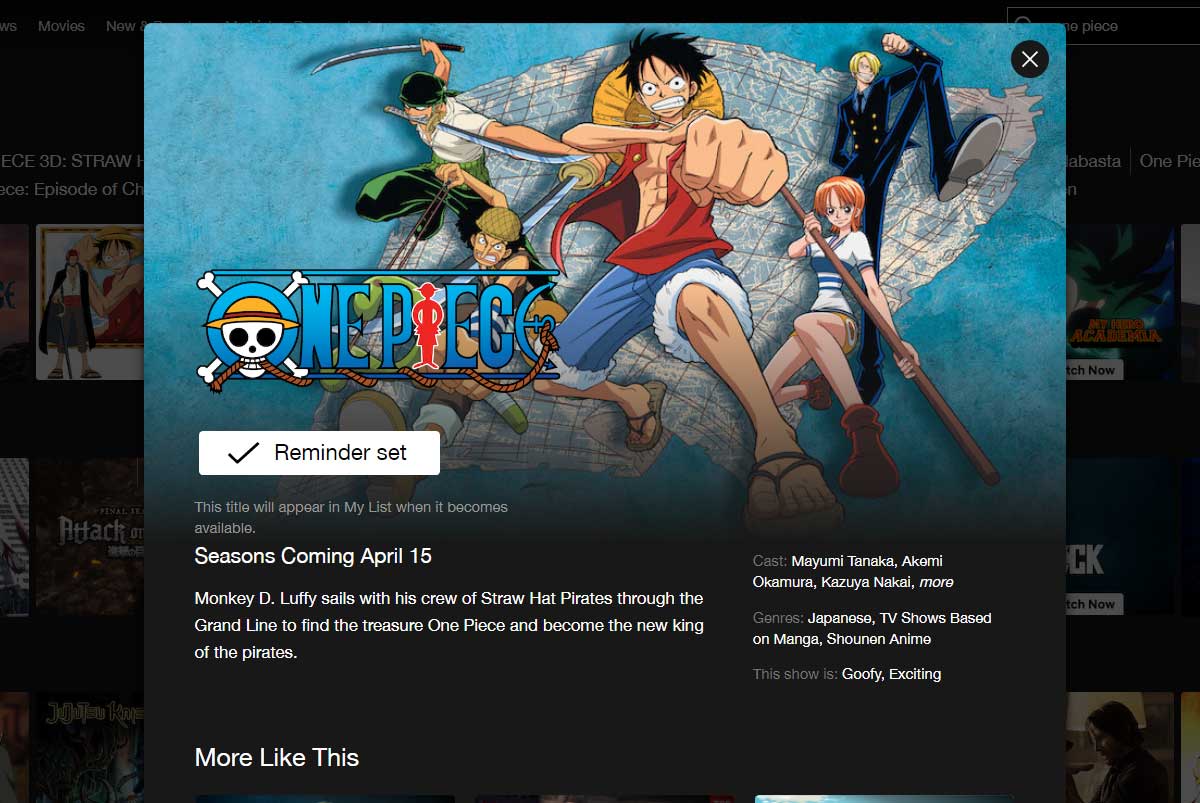 One Piece follows the adventures of Monkey D. Luffy and his pirate crew in their quest to find the legendary treasure One Piece and become the new king of the pirates. The series is based on the manga of the same name by Eiichiro Oda, which has been serialized in Weekly Shonen Jump magazine since 1997.
See also: Here's what's coming to Netflix on April 2023
It has won numerous awards and accolades, such as the Guinness World Record for the most copies published by a single author for the same comic book series. It has also spawned several movies, video games, merchandise, and spin-offs.