Flip phones are making a comeback. Foldables are the new frontier of smartphone innovation, and OPPO is leading the way with its latest masterpiece: the Find N2 Flip.
The Find N2 Flip is not your ordinary flip phone. It's a pocket-sized powerhouse that transforms into a stunning 6.8-inch display with a simple flip. It's packed with cutting-edge features that let you enjoy the best of both worlds: portability and productivity.
But don't take our word for it. Here are seven reasons why you should consider switching to the OPPO Find N2 Flip today and experience the future of foldable.
1. The Best of Both Worlds
Do you prefer a larger phone or a more compact phone? But why settle for one when you can have both? The OPPO Find N2 Flip offers a familiar-sized screen with a nearly imperceptible crease. When you're on the move, simply fold it in half and slip it into your pocket. It's the epitome of convenience, taking up only half the space of a regular smartphone. Plus, get that satisfying "clamshell clap" sound every time you close it.
2. Less Screen Time, More "Me" Time
In a world dominated by smartphones, finding a balance between staying connected and embracing mindfulness is crucial. The OPPO Find N2 Flip addresses this dilemma by prioritizing the cover screen.
With one of the largest cover screens in the industry, you can keep your phone closed and still receive important notifications. Harness the power of quick replies and emojis to stay engaged without falling into the depths of endless scrolling.
3. Built to Last
Durability and longevity are paramount in any smartphone, and the OPPO Find N2 Flip exceeds expectations. TÜV Rheinland-certified, this device is designed to withstand 400,000 folds/unfolds, equivalent to ten years of daily use. Bid farewell to frequent charging woes with the Flip's remarkable 44W SUPERVOOC fast-charging technology. In less than an hour, your phone can go from 0 to 100%, ensuring you stay connected without interruption.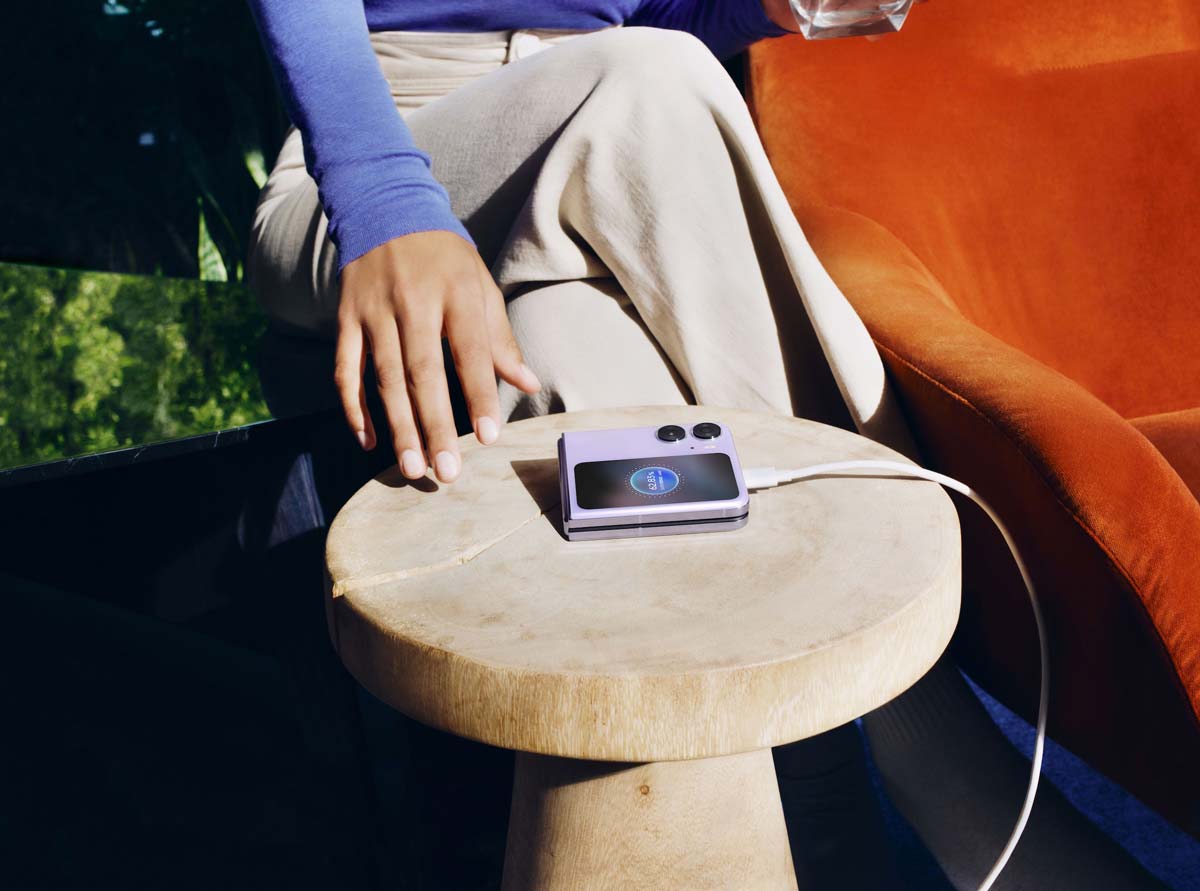 4. Happy Snapping
Capture memories with confidence using the OPPO Find N2 Flip's exceptional camera capabilities. This device continues the Hasselblad Camera for Mobile collaboration, boasting a 50MP rear camera, a 32MP front-facing camera, and an 8MP ultra-wide-angle camera. No need to compromise on photography quality for the sake of a foldable design. Additionally, the sturdy hinge allows you to capture shots from unique angles effortlessly.
5. Your Phone, Your Way
Personalization is key when it comes to smart devices, and the OPPO Find N2 Flip offers an array of customization options. Express your individuality through wallpapers, photos, icons, and backgrounds. But that's not all. With various cover screen options, your phone becomes a canvas for self-expression. Ditch the phone case and let your personality shine through. Choose from beloved pets that interact with your taps, such as dogs, cats, rabbits, hamsters, or birds. Who can resist a virtual feline companion?
6. Variety is the Spice of Life
After a decade dominated by bar-shaped smartphones, it's time to experience the nostalgia and versatility of flip phones. Relive the satisfaction of effortlessly flipping open your device and closing it with a gratifying snap. Embrace a fresh way of interacting with your smartphone without compromising on performance or features.
7. Industry-Leading but Price-Beating
Foldable phones often come with a hefty price tag, but OPPO is determined to make the future accessible to all. The mission of OPPO, "Technology for Mankind, Kindness for the World," is evident in the Find N2 Flip's pricing strategy. This groundbreaking device offers industry-leading specifications at a competitive price point. Get the best of both worlds – cutting-edge foldable phone technology and outstanding value for your money.
Also read: OPPO Reno8 T: 5 features that every student needs
If you're looking for a new phone that combines style, performance, and versatility, look no further than the OPPO Find N2 Flip. It's available now at the official OPPO store on Lazada Philippines or at our website for only ₱49,999. Plus, you can enjoy amazing freebies and discounts with every purchase.