ZTE opens its first kiosk in the Philippines at SM Grand Central in Caloocan City. The kiosk, located at the 4F of the mall, showcases the latest ZTE mobile phones, including the ZTE Blade Series and the Red Magic gaming phone from Nubia, ZTE's subsidiary.
The newly inaugurated kiosk was headlined by social media star and ZTE ambassador Eric "Eruption" Tai, who entertained the crowd with his signature dance moves. Tai is a fan of the Red Magic phone, which boasts a 6.8-inch AMOLED display, a Snapdragon 888 processor, a 64MP main camera, and a 5050mAh battery with 66W fast charging.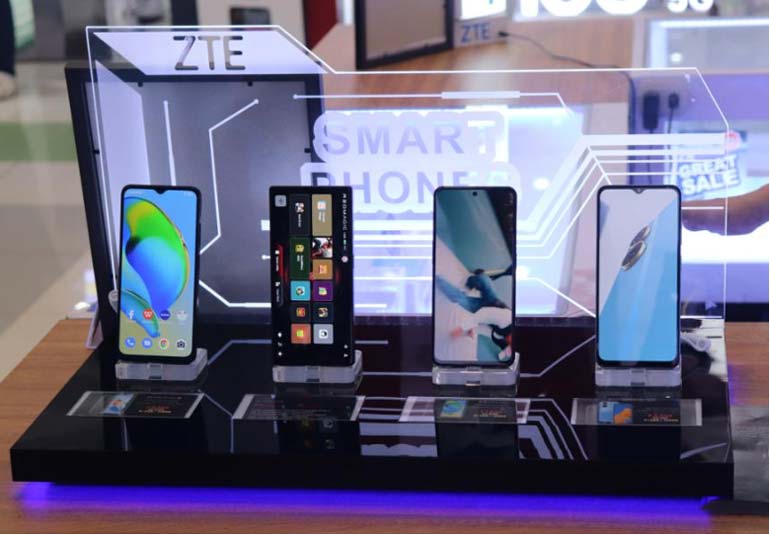 The new ZTE kiosk also showcases the latest line of ZTE smartphones including the ZTE Blade Series, ZTE's global hero series which is available in three variants, namely the ZTE Blade V41 Vita 5G, the ZTE Blade V40 Design, and the ZTE Blade V40S, plus the highly sought after gaming phone, the Nubia Red Magic.
Gavin Lian, general manager of Terminals at ZTE Philippines, said that the kiosk is the first of seven that ZTE will be opening this year across the country. He said that ZTE is committed to bringing innovative and affordable mobile devices to the Philippine market.
"This is just the first of 7 kiosks we will be opening this year. ZTE is slowly but surely diving into the competitive Philippine smartphone market, and commits to bringing the most innovative and powerful affordable mobile devices," said Lian.
To stay updated on the latest from ZTE Devices Philippines, follow the official social media channels (@ztedevicesph) on Facebook, Instagram, and Tiktok. You can also buy ZTE and Red Magic phones from authorized dealers and official flagship stores in Lazada, Shopee, and Kimstore.com.