Rovio just announced that the popular iPhone and Android game Angry Birds is now available on Google Chrome.  I just checked on my Chrome and discovered that the game can now be downloaded for free.
Here's the steps to download and install the game on your Chrome browser.
1. On your Chrome browser, go to chrome.google.com/webstore.  You will be brought to the Chrome Web Store where you will see the Angry Birds app on the featured section.
2.  Click on the Angry Birds link and you will be brought to the app page for Angry Birds.
3.  Look for the "Install" button and click on it.  You will then be asked to log in to your Gmail account.
4. Proceed with installation after the Gmail log-in.  The game as well as the Web Store app will now be installed on your Chrome Browser.
3. When you open a new tab, you will now see the icons for Angry Birds and Web Store.
4. Click on the Angry Birds icon and wait for the game to initiate.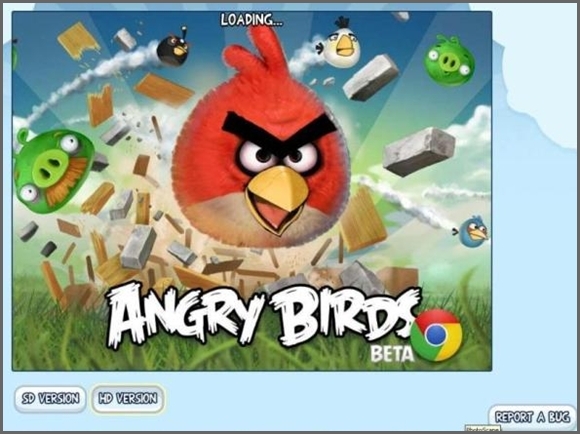 That's it! Enjoy your Angry Birds game!