The iPhone 5 is relatively new but a few people are already looking forward to the next iteration of Apple's popular phone.  Of course no one knows how the next iPhone will look like, or what it's going to be called.  We all know how secretive Apple is and if there are leaks at all, like how the iPhone 5 design and parts were leaked ahead of launch, they happen very rarely and they happen just weeks before actual launch.
Until the time credible leaks surface, and until Apple makes the official launch, we will be treated once again to a slew of concept designs.  The first ever concept design for the iPhone 6 (or the iPhone 5S) to have surfaced is from Ciccarese Design, which went to great lengths to produce renders and even a video.   Some concept designs are just too good you wish they were the actual products.  In the case of the iPhone 6 design from Ciccarese, I don't know if i love it or hate it.  It's polished and takes cues from Apple's design philosophies I don't find it good enough for me to remotely think it came out of Apple's designers.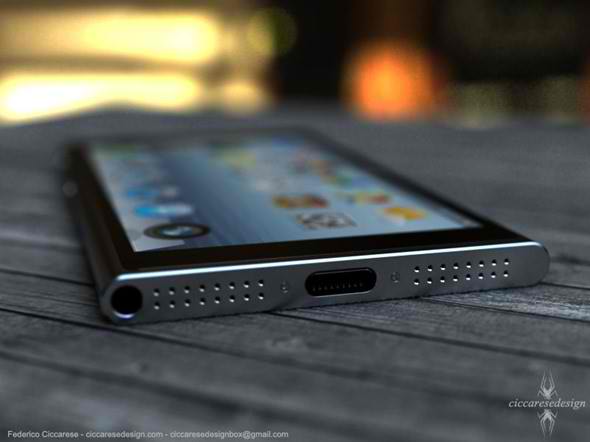 The concept design is nice but it does not have the wow factor current iPhones have.  It's admittedly inspired by the current iPod Nano, but at this size, it looks more like a metallic version of the Nokia Lumia 920 than an iPhone.  But this is how concept designs work.  To someone, this is how the next iPhone should be, but I doubt if Apple thinks the same way Ciccarese Design does.  The iPhone 6 concept noticeably drops the physical home button.
Ciccarese Design did not just create a concept design of the hardware, it also imagined an OS that's a mix of the iOS that we know now and the Mac OS X.  Ciccarese calls the fusion operating system iOSX.  This could be where the next Apple mobile OS is heading, but no one really knows for now.  Here's a video of the concept iPhone 6 from Ciccarese Design.
httpvh://www.youtube.com/watch?v=bI1cGOW5i68