Western Digital is one of the most popular brands when it comes to external hard drives.   The first ever external hard drive I bought was from Western Digital and it had a 120GB capacity which was huge at the time. Now it's common to come across external hard drives that store up to 1TB or 2TB of data.
The recent external hard drive I had the chance to use is Western Digital's My Book Studio that has 4TB of storage capacity.  That's definitely huge but if you are an internet buff who downloads almost everything, 4TB is just about what you need.  It can store several HD movies or shows and just about as much music as your ears can manage to listen to.
Design and Features
The packaging includes the external hard drive, an AC charger, a USB cable and a user manual.  The Western Digital My Book Studio 4TB is a metal-clad external hard drive and it feels sturdy and durable.  It is shaped like a book, which is only fitting since it's called My Book.  It's mainly designed for Apple devices like the iMac, Mac mini, or MacBook Pro but it works smoothly with Windows devices as well.   The My Book Studio looks like the PC-based version called the WD My Book 4TB, except for the finish.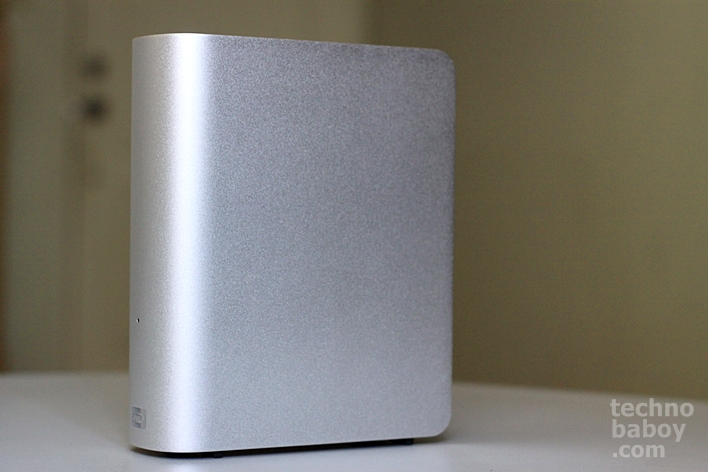 The My Book Studio has a matte silver finish that tends to go well with any computer system that you may have on your living room.   The sides of the hard drive are black with air vents all over.  The back of the device only shows the jack for the AC adapter, the USB port and the physical cable lock port.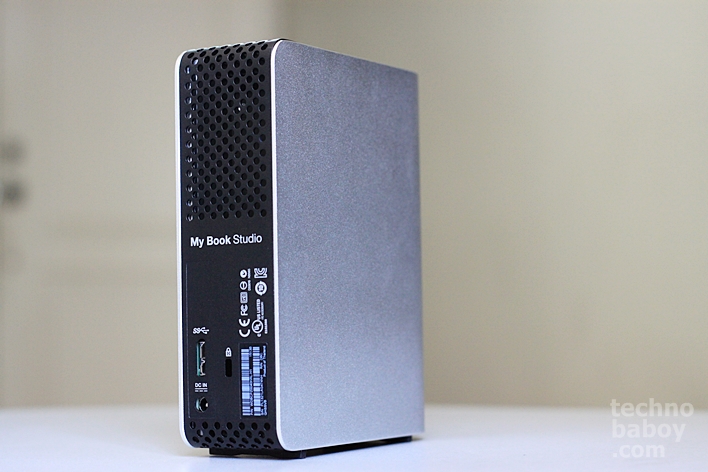 The My Book Studio works with both USB 3.0 and 2.0 interfaces so it means that it is compatible with new Macs with USB 3.0 interface and older Macs with USB 2.0 interface.  It doesn't have a thunderbolt port in case you're wondering.  For Mac users that have to transfer data or update to new setups, the My Book Studio is still a good external hard drive to use.  The drive comes with WD utilities including security software and diagnostic utilities.
Performance
The WD My Book Studio needs power to operate.  Most people need to hear this detail since a lot of external hard drives no longer uses external power.  This particular hard drive needs it since it has a huge 4TB capacity.  When in use, the WD My Book Studio is quiet since the drive is fanless.  Other external hard drives are noisy, which is a deal breaker for most users.
The My Book Studio delivers a fast performance and that's all that you need really if you're looking for a hard drive with huge capacity.  With a 4TB capacity, you'd think that the WD My Book Studio will be slow but it's actually surprisingly fast.  Transfer rates are quite admirable and I was able to transfer huge date at faster rates than what I'm accustomed to.  HD movies were copied in a matter of seconds and I was really pleased with how the WD My Book Studio performed.  It's faster of course on USB 3.0 devices and a bit slower on USB 2.0 devices, but that's because USB 2.0 interface is slower compared to USB 3.0.
The WD My Book Studio is fast enough for general file storage and backups.  Thunderbolt drives are of course faster but if you want something that is more versatile, the WD My Book Studio 4TB is not a bad choice at all.  It's also good that the hard drive is backwards-compatible so you can use this on older platforms.
The WD My Book Studio 4TB is priced at P13,290.
Rating 8.7/10