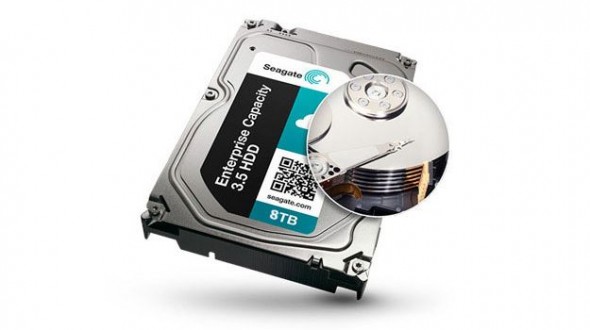 What can you save on an 8TB hard drive? Roughly 6,400 full-length HD movies or over 3,000,000 MP3s with extra space for photos and documents. So there.
MANILA, Philippines—Seagate Technology has announced it is shipping the world's first 8TB hard disk drive. The 8TB hard disk drive provides scale-out data infrastructures with supersized-capacity, energy-efficiency and the lowest total cost of ownership (TCO) in the industry for cloud content, object storage and back-up disaster recovery storage.
A cornerstone for growing capacities in multiple applications, the 8TB hard drive delivers bulk data storage solutions for online content storage providing customers with the highest capacity density needed to address an ever increasing amount of unstructured data in an industry-standard 3.5-inch HDD. Providing up to 8TB in a single drive slot, the drive delivers maximum rack density, within an existing footprint, for the most efficient data center floor space usage possible.
Outfitted with enterprise-class reliability and support for archive workloads, it features multi-drive RV tolerance for consistent enterprise-class performance in high density environments. The drive also incorporates a proven SATA 6Gb/s interface for cost-effective, easy system integration in both private and public data centers.
Shipping drives to select customers now with wide scale availability next quarter.
About Seagate
Seagate is a world leader in storage solutions. Learn more at www.seagate.com. Follow Seagate on Twitter, Facebook, Google +, YouTube, Instagram and subscribe to their blog.