Lazada kicks off its 6th birthday sale today. With over 45 million items sold, the event is going to be one of this year's biggest.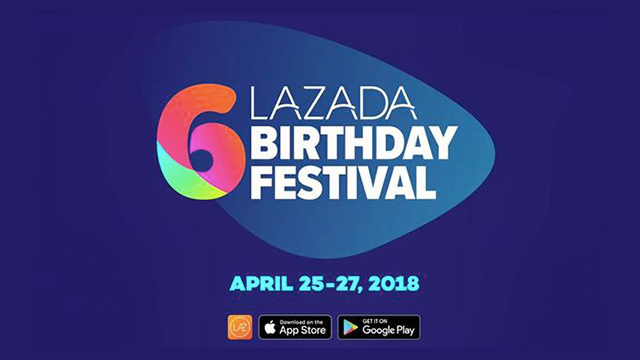 Lazada Birthday Sale
Now is a good time to go to Lazada.com.ph and check out that item you've been holding off buying. Their big birthday sale kicked off on April 25.
The sale event is from April 25 to 27, 2018, and features an assortment of gadgets from popular brands such as Samsung, Huawei, ASUS, HP, and more. Buyers can get as much as 90% off on select items.
Lazada also has an interesting new feature that enables buyers to live chat with sellers. You can now message and talk directly to the sellers and ask them nagging questions you have regarding their wares. This, at least, offers a bit more protection, and allows for a smoother and more confident transaction.
Also Read: 
Don't forget, the sale event is from April 25 to 27. For those looking for discounts and promos, be sure to check out your favorite Lazada official stores. They might have that thing you want on a reduced price.
The Lazada app is free for download. It is available in the App Store and Google Play Store.
For more geek-centric news and reviews, please follow us on Facebook (facebook.com/TechnoBaboy), YouTube (TechnoBryan), Twitter (@technobaboy), Instagram (technobryan), and Google+ (technobryan). We'll do our best to keep you up-to-date.