LG Philippines and Netflix PH recently hosted an advanced screening of a new Netflix original Korean series, Kingdom.
Kingdom is set sometime during Korea's medieval Joseon era where an impending zombie apocalypse threatens humanity. It follows the journey of the crown prince who is investigating a plague that's spreading inside the kingdom.
The show premiered last January 25, 2019 on Netflix, coinciding with LG Philippines' recent launch of its 30th Anniversary TV, the OLED B8 4K TV. The company also donated five 55-inch UHD 4K TVs to the Korean Cultural Center (KCC) in the Philippines.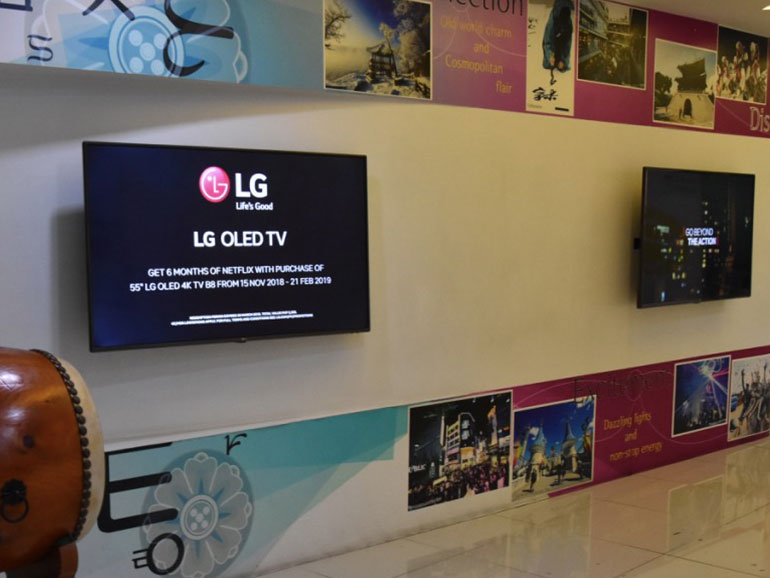 The viewing was attended by members of the media at the Korean Cultural Center in BGC. Sadly, I came in late because of the evening rush hour traffic, and decided not to watch what remains of the viewing as to not spoil the show for myself.
The LG B8 OLED TV is now available in stores with a price of PHP89,991. It comes with six months of free Netflix access.
Netflix's Kingdom
So here I am now, currently binging the first season of Kingdom in what is slowly turning out to be an interesting and riveting show. There are six episodes, and so far, I think this has a makings of a really great series.
The cinematography is great, and so are the acting by the leads. While watching, I often find myself squirming at the edge of my seat and yet, I don't want to stop watching. And that's from someone who doesn't like zombies.
All in all, I highly recommend that you give Netflix's Kingdom a try, even if you don't like zombie movies. It's a great show regardless of the genre.
Thank you for your time. To stay up-to-date with technology and Internet news, please follow us on Facebook (facebook.com/TechnoBaboy), Twitter (@technobaboy), and Instgram (technobryan).