In celebration of the Philippines' National Language Month or Buwan ng Wika, Google adds a new dialect and indigenous scripts to Translate and Gboard.
Cebuano is the latest local dialect added to Google Translate's Word Lens. Word Lens works by simply holding your phone in front of a sign, menu, or any printed text in a foreign language. The app then reads the text and overlays the translated text on top the medium.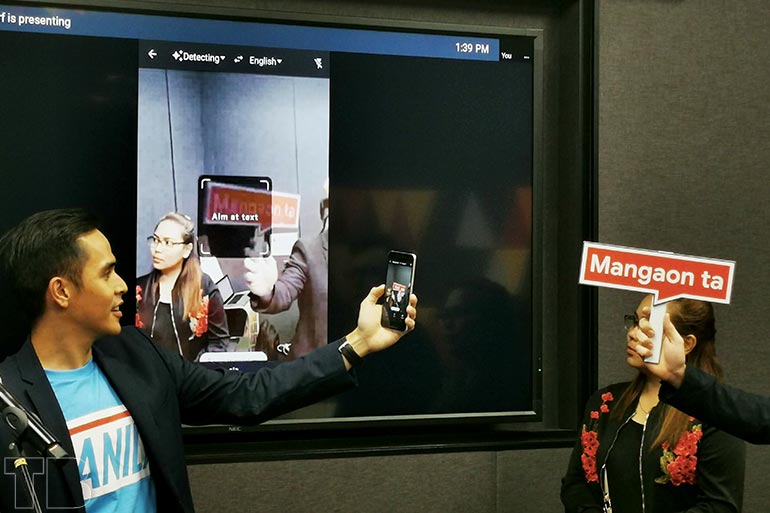 Google also added some of our own unique indigenous writing systems on Gboard for Android — Buhid, Hanunuo, Tagbanwa and Baybayin.
Gboard is Google's keyboard that enhances messaging apps and devices on many aspects such as speed and accuracy, Glide Typing, voice typing and so much more. Users can even search and send information, GIFs, emoji and more, right from Gboard.
With the four newly added native scripts, the virtual keyboard now makes it easier for users to discover and try writing in some of the country's ethnic writing systems.
At Google, we are committed to helping preserve the country's local languages and scripts through relevant technology. Adding more Filipino languages and scripts on helpful products like Translate and Gboard is one of many ways we show this commitment.

Gabby Roxas, Marketing Head, Google Philippines
Aside from endemic scripts, Gboard currently supports 19 languages from the Philippines: Tagalog, Central Bikol, Koronadal Blaan, Rinconada Bikol, Chavacano, Cebuano, Capiznon, Cuyonon, Hiligaynon, Ilocano, Itawit, Kankanaey, Kinaray-A, Maguindanao, Maranao, Pangasinan, Kapampangan, Tausug, and Waray.